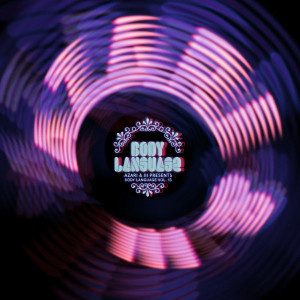 Azari & III will make their DJ compilation debut on Get Physical Records for the label's Body Language series.
Body Language vol. 13 will feature a one disc mix which is divided into two parts with one part being mixed by Dinamo Azari and the other by Alixander III. According to the press release the two have produced "a techno-driven soundscape that shows a different side of Azari & III and a fresh sound on Get Physical".
The first half will be mixed by Dinamo Azari and will span over 38 minutes utilizing "pre-teen mix & arranging methods" to create a "modern day mix-tape with a new wave approach". Azari will feature two new productions from himself along side cuts from Shed, Locusolus and Robert Hood.
Alixander III's mix is inspired by old school mixtapes that he used to listen to in the 90's: "My mix was born from memories of cassette mix tapes from my early 90's industrial/rave days. I'd get copies of mixes recorded from the radio in Detroit where cousins were going to school. These mixes featured classic Chicago and Detroit techno from the 80's, current jams from the day and also some genre bending inclusions tossed in…" Alixander's mix includes tracks from Scuba, Plastikman and Planetary Assault Systems.
Previous inductees into the Body Language series include Catz n Dogz, MANDY, DJ Hell, Modeselektor and Noze.
Tracklisting
1. Dinamo Azari – Intro
2. Shed – 44A (Hard Wax Forever)
3. Locked Groove – Lost
4. Locussolus – Berghain (Darkroom Mix)
5. Streetwalker – The Nymph
6. Barnt – Geffen
7. Daphni – Light
8. Acid Jesus – Radium
9. Tommy Four Seven – Track 5 (Robert Hood Remix)
10. Dinamo Azari – AZTest 2 (Connection Lost Dub)
11. Perspects – They Keep Dancing
12. Moir – Drugs
13. Samo DJ – Leggo
14. Dinamo Azari – Demo v.4 (Signal Bypass)
15. Dinamo Azari – Outro
16. Acid Junkies – Weird-O-Eight
17. Jahiliyya Fields – White Cabbage
18. Blood Diamond feat. Grimes – Phone Sex
19. Origami Suicide – Sweet Blasphemies
20. Teste – The Wipe (5am Synaptic Mix)
21. Electric Mistress – Manhattan Ave
22. Alixander III – In A Vacuum
23. Planetary Assault Systems – Sucktion
24. Gazelle Twin – Heartbeat
25. Plastikman – Plasticine
26. Azari & III – Change Of Heart
27. Scuba – Underbelly
28. Alixander III & Hugues St. Amour – 3rd Bi-Annual M-nority Report
29. Gazelle Twin – Heartbeat