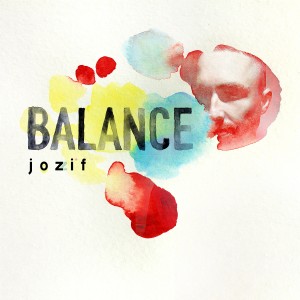 After 22 volumes of its much-lauded double-disc compilation series, Australian imprint Balance returns to launch its new 'presents' series, throwing the spotlight on the emerging talents that are shaping the future of the scene.
One of the most exciting names to proliferate in the world of house music and thereabouts over the last five years or so, English DJ and producer jozif is a unique talent. Born to a professional drummer father and a Royal Ballet ballerina mother, he grew up surrounded by music and slowly but surely worked his way into similarly focused endeavours. His highly musical take on house and downtempo 4/4 grooves as a producer is somewhat belied by his prowess as a dancefloor-driven DJ, but it's exactly this combination that makes him such an exciting proposition. Whether he's playing the big rooms of a We Love… Space residency, serving up wigged-out grooves alongside his Fist Or Finger label partner Craig Richards or soundtracking a sun-drenched day party in Shoreditch, he always seems effortlessly comfortable – and accomplished.
"I think I'm one of those people that is always trying to make sure that dancefloor is having a good time without being too dictated by it" he says of his DJing mentality. "Initially for my Balance mix, I really wanted to do a clubby mix. A lot of people will know me only from my productions which I don't really tend to play in the clubs as I tend to play a lot more 'up', so I wanted to do something that represented what I do on the weekends. I did the first version and we started to get the records cleared, but in the mean time a good friend of mine passed away suddenly and although I hadn't seen him for a while, it really affected me. I didn't think it was right to put out such an upbeat mix when such an awful thing had happened so I went back to the mix and just did another one and this is how it turned out."
Inspired by classic compilations such as Sasha's GU:Ibiza masterpiece, James Holden's effort for Balance and that seminal effort that forged thousands of passions, Ministry Of Sound's The Annual 2, jozif has turned in a mix that blends the classic and the contemporary in exquisite fashion. He wears his emotive heart on his sleeve from the very first second of this masterful mix, the sorrowful strains of Charles Webster's Butterfly immediately piercing deep into the subconscious with its spine-tingling, bitcrushed melodies, lush ambient textures and heady vocals. From this Balearic slumber, he quickly adjusts the tempo to accommodate the slo-mo house chug of the late, great Martin Dawson's sublime Glimpse collaboration Our Friends Electric, drenched in yearning pad chords and Depeche Mode undertones. Burnin' Tears' Got A Reason continues this blissed-out theme, harking back to the golden era of progressive house epitomised in Sasha & John Digweed's seminal Northern Exposure mix.
Our selector draws us towards organic sounds on Lake Powell's More Or Less, with softly muted piano motifs and rough organ chords woven deep below snappy beats to mesmerising effect, before some subtle space funk is drawn into the fold via Yoko0's deep Blinded. The mix reaches one of its stunning peaks with the heartstring-tugging beauty of Steffi's Sadness, neo-soul refracted through the early morning beams of light that fire through Panorama bar's shutters. From the depths rise bolder hooks, the melodic bassline and hazy chords of Silicone Soul's One Thing paving the way and teeing up the sweeping strings and soaring vocals of How I Feel as the energy begins to swell.
Just as the beats threaten to keep rolling, jozif reins the percussive elements in and brings the focus back to hooks and melodies through Ian Pooley's pulsating, synth-laden moment of euphoria Compurhythm. The burgeoning riffs give way to the garagey vocal treatments and sumptuous depths of Sam Wallace's shimmering Echelon as we move towards the mix's conclusion. jozif flexes his production muscle with two slices of musical sophistication that grip, beguile, progress and evolve in a microcosmic reflection of the mix as an entirety: the low-slung bass and delicate melodics of BT's 3, and the scintillating string arrangements of BT's 5. Both tracks put his love of cinematics at the fore, rousing us towards an epic finale. The hypnotic warmth of Rob Shields' Slum Room rounds off in demure style, 808 bass throbs punctuating dramatic vocal snippets and distant, heavily effected guitar strums creating a pensive, reflective mood to lay the mix down to rest.
"We are very excited to invite jozif to be part of the Balance family of selectors" says Balance's Tom Pandzic, "and we believe he is the perfect choice to launch the new Balance presents compilation series, which will focus on the next generation of DJ/producers that are flying the flag for quality electronic music, and moving the scene forward." With this carefully considered mix that's built through a succinct selection of constantly engaging music, jozif has launched this exciting new series in fittingly inspiring fashion.
Tracklisting:
1. Charles Webster – Butterfly
2. Glimpse & Martin Dawson – Our Friends Electric
3. Burnin' Tears – Got a Reason
4. Lake Powell – More or Less
5. Yoko0 – blinded – Yoko0's walking To The Light edit
6. Steffi – Sadness (Vinyl Version)
7. Silicone Soul – One Thing
8. Burnin' Tears – How I Feel
9. Ian Pooley – Compurhythm
10. Sam Wallace – Echelon
11. jozif – BT's 3
12. jozif – BT's 5
13. Rob Shields – Slum Room