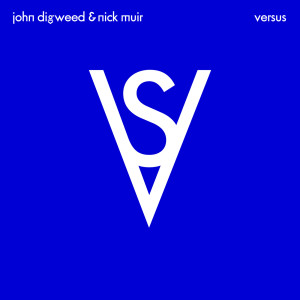 John Digweed and Nick Muir will release a special 3CD collection of collaborations entitled Versus on Bedrock this October,
Pitching head to head with the Bedrock founding members are a hand-selected display of some of the best house and techno talent around with Pig & Dan, Henry Saiz, and Christian Smith & Wehbba amongst a host of diverse acts tapped on the shoulder to join Digweed and Muir on Versus. Also, included will be the Guy J take on the Bedrock classic 'Heaven Scent'.
CD 1 (mixed by John Digweed) and CD 2 (unmixed) will feature 12 diverse producers that John and Nick have earmarked as their current favourites – ranging from the techno of The Japanese Popstars to the signature funk and house of jozif. The 3rd and final CD is left to Digweed and Muir who delivers and mix of eight brand new and exclusive electronica tracks that is also produced by the duo.
The 3CD set will be available as a limited edition and embossed boxset which will feature an unmixed CD, a John Digweed mixed CD and bonus 8 track Electronica CD along with a beautiful 20 page booklet. The release will be accompanied by an launch party on 5th October where John Digweed will be joined by Max Cooper and Julian Jeweil at South London venue, Fire.
Here is a sampler of some of the techno that can be expected from Versus with Digweed and Muir taking on Psycatron:
Tracklisting
Disc 1
1. Lupine – John Digweed & Nick Muir Versus Henry Saiz
2. Groove Del Verano – John Digweed & Nick Muir Versus Jozif
3. Forge – John Digweed & Nick Muir Versus Second-Hand Satellites
4. Morphism – John Digweed & Nick Muir Versus Pig&Dan
5. Prism – John Digweed & Nick Muir Versus Jamie Stevens
6. Red Tape – John Digweed & Nick Muir Versus Marco Bailey
7. Dawnbreaker – John Digweed & Nick Muir Versus Ian O'Donovan
8. Infinity Road – John Digweed & Nick Muir Versus Carlo Lio
9. Mantis – John Digweed & Nick Muir Versus Christian Smith & Wehbba
10. Awakenings – John Digweed & Nick Muir Versus Psycatron
11. Blue Tongue – John Digweed & Nick Muir Versus The Japanese Popstars
12. Heaven Scent – John Digweed & Nick Muir Versus Guy J
Disc 2
1. Mantis – John Digweed & Nick Muir Versus Christian Smith & Wehbba
2. Morphism – John Digweed & Nick Muir Versus Pig&Dan
3. Blue Tongue – John Digweed & Nick Muir Versus The Japanese Popstars
4. Infinity Road – John Digweed & Nick Muir Versus Carlo Lio
5. Red Tape – John Digweed & Nick Muir Versus Marco Bailey
6. Prism – John Digweed & Nick Muir Versus Jamie Stevens
7. Dawnbreaker – John Digweed & Nick Muir Versus Ian O'Donovan
8. Forge – John Digweed & Nick Muir Versus Second-Hand Satellites
9. Lupine – John Digweed & Nick Muir Versus Henry Saiz
10. Groove Del Verano – John Digweed & Nick Muir Versus Jozif
Disc 3
1. Gigawave – John Digweed & Nick Muir
2. Bubblenet – John Digweed & Nick Muir
3. Prism – John Digweed & Nick Muir
4. Timestone – John Digweed & Nick Muir
5. Larco – John Digweed & Nick Muir
6. Buried Heart – John Digweed & Nick Muir
7. Circle Square – John Digweed & Nick Muir
8. Hollow World – John Digweed & Nick Muir