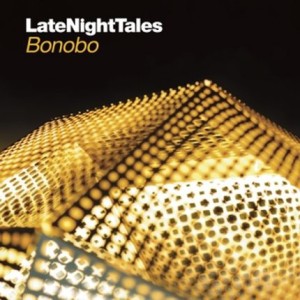 The next installment of Late Night Tales will be compiled by beat maker Bonobo.
Stepping forward into the compilers spotlight for the 33rd edition is Simon Green – aka Bonobo – a musician, producer and DJ perfectly suited to soundtrack an evening spent reclining to some parallel beats. Six albums to the good (most recently The North Borders released earlier in 2013), Green has been on a winning streak since 2010's breakthrough Black Sands, which has now sold in excess of 160,000 copies. His music has aided the sales of Citroen cars and Olay creams, as well as soothing the puzzlement of Lost.
As expected, Bonobo's selection is extremely varied and takes in soul, jazz, pop, rock, leftfield and even some classical.
Tracklisting
1. Dustin O'Halloran – An Ending, A Beginning
2. Khruang Bin -A Calf is Born in Winter (Unreleased)
3. Bonobo – Get Thy Bearings (Exclusive Donovan cover version) (Unreleased)
4. Dorando – Didn't I
5. Nina Simone – Baltimore
6. Hypnotic Brass Ensemble – Flipside
7. Menahan Street Band – The Traitor
8. Andrew Ashong – Flowers
9. Romare -Down The Line
10. Shlohmo – Places
11. Lapalux – Gutter Glitter
12. The Invisible – Wing (floating points mix)
13. Badbadnotgood – Hedron
14. Matthew Bourne -: IIV. Juliet
15. Airhead – South Congress
16. Matthew Halsall – Sailing Out To Sea
17. Dorothy Ashby – Essence of Sapphire
18. Peter and Kerry – One Thing (Unreleased)
19. Eddi Front – Gigantic
20. Bill Evans – Peace Piece
21 Benedict Cumberbatch – Flat Of Angles Part 3
(Exclusive Spoken Word Piece) (Unreleased)