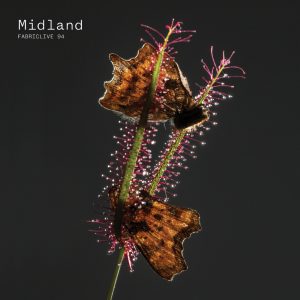 The tale that describes Midland's rise from avid fan to headlining room 1 at fabric may seem unreal but is actually a testament to an unequivocal vision and simple hard work. Working in kitchens to buy DJ equipment, graveyard radio slots, and relentless gigs during university years gradually gave way to a break with Dillinja's Valve Soundsystem show in the early 2000's.
Including his own solo projects, previous Midland releases include collaborations with Ramadanman, Pariah, and Bicep as well as some solid output on his own imprints, Graded and ReGraded.
FABRICLIVE 94 mix is an ode to club culture – it captures a night out, from the moments of familiarsation to new surroundings, to clarity and euphoria, and closing with ambient moments at sunrise.
Tracklisting
1. Georgia – Pey Woman
2. Even Tuell – Mental Marathon
3. Jaures – Silence (Before Birth)
4. Juju & Jordash – Monday Mellow
5. Daphni – Vulture
6. Tres Demented – Demented Drums
7. Leif – Shoulders Back
8. Roman Flügel – Warm And Dewy
9. Farah – Lockhead
10. Beatrice Dillon – Halfway
11. Samo DJ & Pedrodollar – Track #3
12. Mannequin Lung – City Lights (Mr Hazeltine Remix feat. Divine Styler)
13. Sugai Ken – Mukashi
14. LFO – Ultra Schall
15. Kowton – Pea Soup
16. General Ludd – Run Don't Play Dead
17. Ben Buitendijk – XXX
18. Santos Rodriguez – Road to Rio, B1
19. Slobban – Amour! (Sankt Goran's Stum Edit)
20. Convextion – Distant Transmission
21. Shinichi Atobe – Free Access Zone 2
22. Vito Ricci – Deep Felt Music
23. Jesper Dahlbäck & Mark O'Sullivan – When I Was Young
24. Midland – First Tube