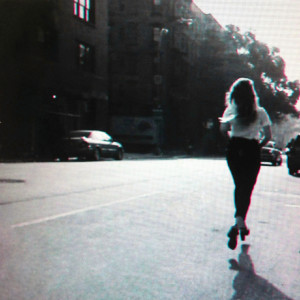 Nicolas Jaar has called it a day on his Clown & Sunset label.
The Clown & Sunset label went from relative obscurity to one of the underground's most respected labels in only 3 years; this might come as no surprise as this organic growth went hand in hand with Jaar's meteoric rise. The label acted as a conduit for Jaar's more obscure releases alongside cuts from Acid Pauli, Nikita Quasim, Valentin Stip, and Jaar's live band, Darkside.
This doesn't mean the end of Jaar's A&R ways though as he will continue running a label with the launch of a new imprint called Other People. The New York based Other People will launch with a compilation called 'Trust' which will feature 12 artists and 8 exclusive debut releases – Darkside members, Will Epstein and Dave Harrington, also feature on the compilation. At this stage it looks like the core producers of Clown & Sunset has been retained for Other People alongside a host of new additions.
Other than that info Jaar is being quite cryptic about the label, only offering the following: 'Other People is a serial label. Like a magazine, we deliver new content each week. Every Sunday, our members receive a new issue.'
TRACKLISTING
1. trust I- will epstein
2. the way i felt today – nikita quasim
3. always back to you – my girl & me
4. qè – quentin pistol
5. kinq – david terranova
6. railroad song – high water
7. gravity – benjha
8. the gap and the grip – acid pauli
9. chronon and echo – triangleline
10. temple – valentin stip
11. break my love – nicolas jaar
12. why didn't you save me – dave harrington remix feat. tamara
13. trust II- will epstein