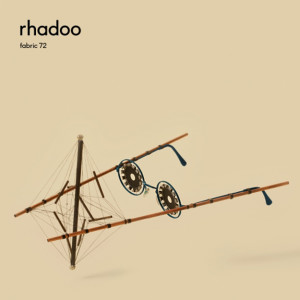 Romanian artist, rhadoo, will mix fabric 72.
Rhadoo follows his Romanian compatriot and a:rpia:r cohort Petre Inspirescu onto the fabric series. All but one of the tracks are unreleased and exclsuive to this compilation. "I recorded the mix at home in Bucharest. Most of the tracks are unreleased from friends. I'm always looking for fresh crazy tracks to keep me interested" explains rhadoo. "I've wanted to do a mix like this for ages and thought about it doing in on my label, but the mix for fabric was the perfect opportunity. I wanted to present these artists to more people as they are not very well known but really talented."
Among the new talent featured in the compilation, there lies atmospheric and smooth cuts including a remix from fabric's own Craig Richards on 2020 Vision. But for the most part its uncharted territory, an intoxicating delivery from a figure who continues to rise through his a:rpia:r label and devious musical personality.

Tracklisting
01 Sit – Jazzocorason
02 Adrian Niculae – conTRASt
03 Yourayo – Blueprint
04 Visullucid – Eramarble
05 Xandru – Chapo
06 Vlad Radu – A2
07 Wulf n' Bear – Raptures Of The Deep (Craig Richards Remix)
08 VincentIulian – Rman 2
09 Tulbure – Stalker
10 rhadoo – Circul Globus
11 Faster – Protocol
12 Traian Chereches – Fast Lane 4
13 Dragosh – Have A
14 Barac Nicolae – Frou Frou
15 Laurine Frost – Let's Feed The Wolf (Petre Inspirescu Remix)
16 Vlad Caia – Ticktockclockityclock
17 Diogo – Fearnot