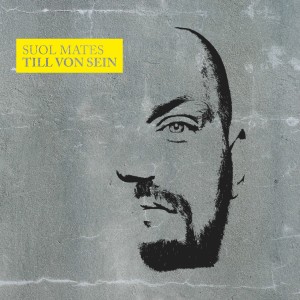 The next edition of the Suol Mates compilation series will be helmed by German artist Till von Sein.
The Suol label was founded by Chopstick and Jonjon who has been making waves of late with their modern, soulful take on house, and Von Sein's edition to the Suol Mates series looks to expand on this sound with a very diverse looking tracklist. Von Sein is well known amongst the international dance community for his varied sets that his seen him play all across the globe. He is also the booking agent for a number of German DJs and he has released many productions on labels such as Supplement Facts, Dirt Crew and, of course, Suol.
One look at the tracklist confirms that Von Sein will be flexing his crate digging skills with a tasty and varied selection of artists that includes smooth drum n bass from Ayala, "Latin space disco" from Ackin, chillwave artists Toro Y Moi and Blood Orange, and dance pop maestro Sebastien Tellier.
Till von Sein will follow up the first edition of Suol Mates wich was mixed by Fritz Kalkbrenner. The latest Suol Mates Radioshow, which is hosted by Jonjon and Chopstick, is available now and features an hour guest mix from Till von Sein.

Tracklisting
1. Noyce – Lucy
2. Different Marks – Can't Figure Me Out (feat. Ben Westbeech)
3. Ayala – Lull
4. Belleruche – Wasted Time (Ross PTH Mix)
5. Klaves – Closer
6. Ripperton – At Peace (feat Christina Wheeler)
7. Ackin – Tembezi feat M Akamatsu (Prins Thomas Version)
8. Tigerskin – The Beach (Till von Sein & Tigerskin Dub)
9. El_Txef_A – Roses
10. DJ Nature – Sexual Tension Scene 1
11. Twit One – Hornoxn
12. Toro y Moi – Rose Quartz
13. Blood Orange – Champagne Coast
14. Missing Soul – Luna Eternelle
15. Sébastien Tellier – Le long de la rivière tendre