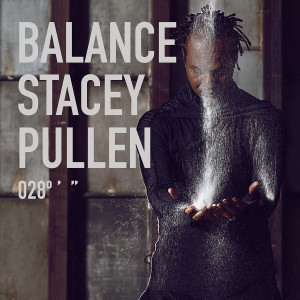 One of the esteemed second wave of Detroit techno artists that emerged in the early-to-mid '90s, Stacey Pullen's place in the electronic music cannon has long been assured.
A skillful producer who values quality over quantity, he made his name via collaborations with Chez Damier and Kevin Saunderson before setting about crafting his own style that bridged the gap between house and techno and led to 2001's artist album Todayisthetomorrowyouwerepromisedyesterday. As a DJ, he has spent more than two decades playing everywhere from intimate sweatboxes to the biggest festivals, and was an early guest in the hallowed DJ-KiCKS, fabric and Resident Advisor mix series.
Stacey Pullen is an enduring artist who has never been subject to the fickle pitfalls of the hype spotlight; he continues to be highly sought-after, with Balance snapping him up for his first official compilation in six years continuing the Australian brand's commitment to supporting the underground's most revered legends, and he has not disappointed with his multifarious selection.
"Growing up in Detroit, we had a history DJs who had radio shows – whether it was a mix or a show that showcased new music" he recalls of his foundations in the art of the mixtape. "My approach for my Balance mix was to compile music that I don't get a chance to play when I'm on the road, but that's still good music. I also wanted to give the listener a breath of fresh air and play some eclectic melodic tunes, because I love a good melody." His double-disc mix is the sound of an artist who is truly comfortable in their own skin; of one who has earned their chops for long enough that they don't need to simply replicate his club sets to ensure consistency. A true DJ is able to adapt to fit any scenario, and Pullen's effort perfectly hones in on that sweet spot between the visceral and the physical.
The compilation begins in mysterious fashion with the eerie tones of Marc Ashken's remix of Rejekts Strung Out In Reno, its dramatic drum hits driving us towards the graceful melodic tech of Leman & Dieckman's deft Stomp. As the thumping breakbeat of Folic State's Another Zone (Remix) sweep in, you soon realise that this mix is going to be anything but linear. We move through the gentle piano licks and deep house groove of RaySoo's take on DJ Hightech & IZT's Fearless and into the chugging rhythm of The Revenge's Atmosfear re-rub, signalling the beginning of a disco/Italo-inspired selection of hip shakers. This yields effortlessly to the bubbling atmospheric techno of Cid Inc.'s Response – pitched down to allow its intricacies to breathe more – with a little bugged-out-ness coming in the form of Digitaria's mind-bending Little Boy. The Autotune Remix of Toby Dreher & Dirty Paul's A Try adds some melodic tension and drama to the mix as it builds towards its conclusion in Deetron's fizzling, stadium-sized rework of Huxley's I Want You.
Anderson Noise's UFO and Stacey's own Save Ourselves get things off to a glitchy start on Disc 2, the latter bringing thumping broken beat bass tribalism to the table before another Pullen production, I'm Coming, sets the solid groove in motion. Peter Gibney's twanging Fine Lines continues the hazy, tripped-out feel before segueing smoothly into the epic riff-fuelled tech of Kevin Saunderson as E-Dancer's rousing Foundation (a nod to Stacey's roots in techno) and then Kevin Over's sorrowful yet weighty 2002. The wonky minimalism of Hoitio's Modern Kush takes the mix back to a more playful mood, the ethereal funk of Alex B's Discordant following in hot pursuit. Next we move into afro-house cut-ups from Jad & The Ladyboy and Oscar P – a world away from the beginning of the mix – before Osunlade's loose and funky jam Schvanna drops the pace. Pullen rounds off the compilation in with some softer sounds, the warm analogue feel of Tom Ellis & Caroline Mulcahy's Off On A Tangent and the old skool breaks and delicate melody of Fake Blood's Music Box drawing the mix to a close.
"With Soundcloud, Mixcloud and other streaming sites, I am very selective on what I approve to have broadcasted" he says. "I feel that those sites have diminished the validity and quality of the proper mixed compilation over the years, because now all you have to do is search for any DJ – and there you have it." As such, this journey into Pullen's mind is all the more precious and telling, and deserves to be cherished as another memorable chapter in the esteemed Balance cannon. What else inspired the mix? "That's an easy answer: my daughter. Everything flows when you're in love."
Tracklisting:
CD1
1. rEJEKTS – Strung Out In Reno (Marc Ashken Remix)
2. Leman & Dieckmann – Stomp (Original Mix)
3. Folic State – Another (NoGo) Zone (Gurwan Remix)
4. DJ Hightech & IZT – Fearless (RaySoo Dxb Mix)
5. Atmosfear – Dancing In Outer Space (The Revenge Rework 1)
6. Miss Mee – Lets walk down (Dub Version)
7. Roi Okev – Run Giorgio Run
8. Cid Inc. – Response
9. rEJEKTS – Skinnfog (Original Mix)
10. Digitaria – Little Boy
11. Sobek – Ubomi (Original Mix)
12. Toby Dreher feat. Dirty Paul – A Try (Autotune Remix)
13. Huxley – I Want You (Deetron Remix)
CD2
1. Anderson Noise – UFO
2. Stacey Pullen – Save Ourselves***
3. Stacey Pullen – I'm Coming***
4. Peter Gibney – Fine Lines
5. Kevin Saunderson as E-Dancer – Foundation (Original Mix)
6. Kevin Over – 2002
7. Hoito – Modern Kush
8. Alex B – Discordant (Original Mix)
9. Chris Carrier & Hector Moralez – Disco Remodel
10. Jad & The Ladyboy – Be My Friend (Original Mix)
11. Oscar P – Reactions Of You (Original Mix)
12. Osunlade – Schavanna
13. Roscius – The Royal Albert Hall (Jona Sul Remix)
14. Tom Ellis – Off On A Tangent (Original Mix)
15. Fake Blood – Music Box (Original Mix)
***Exclusive Track
Release dates:
Australia – 6th November, 2016
UK/Europe/Asia – 6th November, 2016
Nth America – 13th November, 2016