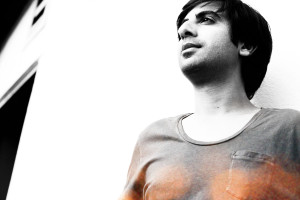 The countdown has begun for the release date of one of Balance's most anticipated releases: Guy J will be making his Balance compilation debut. Guy has re-worked, re-edited and re-constructed every track on Balance Presents to give the listener an unique experience with 13 unreleased tracks. For a sneak preview of what you can expect to hear we are excited to present you with a brief synopsis of Guy's Balance Presents:
A truly epic reverb embalms the yearning, ethereal strains of Flowers & Sea Creatures' collaboration with DJ Yellow, No One Gets Left Behind, as the mix gently, beatlessly begins (think Radiohead dosed up on a Valium in a vast church). We effortlessly segue into the lush textures and exotic instrumentation of Roger Martinez & Secret Cinema's Menthol Raga, deep bass and a warm beat brought gradually into play. From these monotone depths emerge the sorrowful bassline and heady atmospherics of Henry Saiz's Sante Fe, and a bubbling interpretation of a Radio Slave accapella that heightens the energy considerably. Juan Deminicis' Once Upon A Time tempers the mood back down, setting up the seductive melancholia of Navar's Phases Of Grief for maximum impact, all brooding bass and emotive riffs.
Pezzner's mix of Pavel Petrov's Fever gets amped up into a hypnotic, head-nodding slice of deep tech house, moving perfectly into the rich strings and shimmering keys of Charles Webster's Lanoiraude remix. Just as the energy is swelling, we're pulled back down once again into the sumptuous sea of melody and warmth of his Dactilar Day One edit, the beat simmering down to near-nothingness. Again, it's an expertly implemented lesson in contrast, the soaring motifs and heady vocals of Echomen's Perpetual blossoming out of this pause for breath. Guy Matnzur's I'm Your Country ramps up the momentum once again with hard-hitting bass interspersing heavenly breakdowns, and WOW's Killa providing a glistening penultimate slice of big room splendour. Robert Babicz's Duba provides the dreamy swansong that rounds the mix off; another beatless beauty laden with spine-tingling emotion.

Tracklisting
1.DJ Yellow & Flowers and Sea Creatures – No One Get Left Behind (Guy J Remix)
2. Roger Martinez & Secret Cinema – Menthol Raga (Guy J remix)
3. Henry Saiz featuring Fab Morvan – Santa Fe (Guy J Remix)
4. APM 001 – Migrants (Radio Slave Accapella) (Guy J Edit)
5. Juan Deminicis – Once upon a time (Guy J remix)
6. Navar – Phases Of Grief (Guy J remix)
7. Pavel Petrov – Fever (Pezzner mix)/DJ T Ft. Cari Golden – City Life (Accapella) (Guy J Edit)
8. Lanoiraude – Waitin' (Charles Webster mix) (Guy J Edit)
9. Dactilar – Day one (Guy J remix)
10. Echomen – Perpetual (Guy J remix)
11. Guy Mantzur – I'm your country (Guy J remix)
12. WOW – Killa (Guy J Remix)
13. Robert Babicz – Duba (Guy J Remix)