Kris Swales continues the interview with the latest Balance inductee, Danny Howells, as they talk about his former compilations like Nubreed, Renaissance, Global Underground and more… Read the first part of the interview here.
[Boxed, 2000]
The first mix of yours that I remember seeing is the Global Underground Nubreed. Do you remember where you were at and what was happening with your life and career at that point in time?
"It was really quite a mental time. Up until then I'd kept my day job. I was working as a psychiatric nurse in a ward up in Hastings where we were looking after very disturbed patients. Because we were so short-staffed I was doing a million hours of overtime a month, working 14 hour days. As the '90s progressed I was getting more and more busy, I was doing production work. Then you get to '98 and I was getting international work – going to America for the first time, started to do gigs in Europe, places like Israel on a very regular basis, while still juggling the day job. Things had escalated and I'd done remixes for Robbie Williams and some quite crazy projects. It got to the stage where I had to do one or the other and it was like 'fuck, what will I do?' The Nubreed came along and I knew it was going to… not knew what it was going to do for my career, but I knew the CD itself was going to entail quite a bit of touring and commitment.
"So I had to make the decision to give up my day job. My final day's work was the day before I did the photo shoot for Nubreed, so I remember turning up to London for the photo shoot and the first thing I did when I got to the studio was throw up because I'd gone out drinking all night with my work colleagues. It was so embarrassing! I think the Global Underground boys were sort of quite pleased – 'yeah, he's alright!' – but for me it was kind of like 'fucking no, I've blown it, I've blown it!'
"So it was a very strange time for me. I was obviously very uncertain of how it was going to go and whether I was going to have to come back to the day job, and in reality I did have to go back. I did a lot of touring for the Nubreed but I was still pretty skint after that and I needed to earn some money. I didn't want to rely on other people for money and I wanted to be able to carry on being able to buy records, so I had to go back to the day job and say 'can I do the occasional shift when you're short of staff?' so I ended up doing quite a few shifts for them. It was quite a strange time, but also at the same time I knew things were changing and starting to take off even though it wasn't immediate."
Essential Mix
[BBC Radio One, 2002]
You said you go back to the 2002 Essential Mix. Would it be possible to release something like that, or as soon as you put The Beatles into a licensing submission you've just got no shot?
"Yeah, I think you've got no shot. You could rejig it and take some of those things out. It was one of those ones at the time where I really wished it had some sort of official release because I was very, very proud of that one – I still am proud of that one. There's still things I'd change on it obviously, because you never listen back and go 'oh, that's perfect'. Obviously when you've got bands like The Beatles, James Brown, Beastie Boys – God, you might get lucky with a few things with licensing, but you'd probably end up getting knocked back with 60 percent of the music that was on that. It'd end up just being butchered and it wouldn't be the same really."
[Global Underground, 2003]
You've also spoken of the Day Disc of the 24:7 mix as one that you're particularly proud of and listen to often.
"Again, that was kind of a weird time that one as well. I'd just got back from Miami and I think it was the best Miami I'd ever had and I'd been there for a week and it really affected me. I got home and I felt quite shell-shocked – I don't know what the word is, a bit sort of speechless about how it'd all gone out there. So inspired as well. It was one of the only times in my life when I've sat down to do a compilation where I pulled out a track and went 'alright, that's the first track' and then 'okay, now I've got the second track', and actually worked in order from the very first track to the very last track.
"I'd managed to get a list of 25 songs that I knew I really wanted to use and I'd been mucking around doing little mixes with them and doing little sequences of tracks that worked together, but when I started doing the mix properly I just sat there and started with the first track and then the second track and then the third track. I kept thinking 'maybe we need to jig these tracks around a bit?', but I was like 'no, it seems to work like this'. I was really pleased with the way it flows and the way it takes little twists and turns. And just the overall mood of it as well – I can just plonk the needle down on it anywhere in the mix and there's a track that I really like."
[Global Underground, 2005]
You mentioned coming back from Miami inspired for 24:7, which moves us on to the Miami Global Underground mix. I've always wondered how much of a connection there is between the city and the mixes that come out bearing the name.
"Even though it was a Miami album and it was very influenced by Miami and very influenced by the gigs I did there at Space, I think I would've ended up using some of that same music if I'd done it in Montreal. But I think the Miami influence really came through on the first disc because I'd done the Terrace set. I loved the main room there at Space, but the Terrace was something so special back then. It really inspired me to be playing outside and the sun would be rising, the sun would come out of nowhere and really coincide with a really beautiful moment in a track. That first disc was so influenced by the Terrace, and my perception of the terrace as well, whereas other guys would come out and just bang the crap out of it. I always thought that outdoor space could be quite a spiritual place where really magical things could happen, and I think you can maybe feel the sunshine on it. Wheras the second disc I think I'd be playing those tracks if I was doing a Montreal disc or a New York disc or a London disc."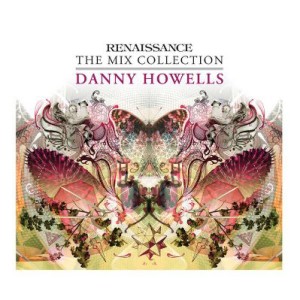 Renaissance: The Mix Collection
[Renaissance, 2008]
Finally, Renaissance: The Mix Collection. You brought that series back to life, right?
"Thankfully I didn't know it at the time! [Sasha & Digweed's] original Mix Collection was like a major thing. Around the same sort of time you had that and the Coldcut one [Journeys By DJ] that weren't just a DJ mix, they were taking it to the next level. I think when they did the first one they had this huge pool of music to pluck from, so it was a really groundbreaking and amazing mix and a big influence for a lot of people when it came out. When I was doing the mix I didn't actually know it was going to be The Mix Collection. It wouldn't have bothered me too much – well no, it would've bothered me in the sense that people were expecting some sort of follow-up, whereas all I'm doing is thinking 'okay, I'm just making the best album I can make', not comparing it to this or that. Just really looking at what I've got access to musically, making sure I'm putting it together in the best possible way I can without thinking of anything external. Like I said to you before, those sort of things distract me. It was very nice that they had the confidence in me to bring that back actually."
Speaking of comparing to other mixes in a series, do you have a favourite Balance?
"I try not to listen to mixes too much. I'm always aware of what they're doing but I won't listen to them repetitively. I listen to a lot of mixes when I'm travelling and stuff but I might put on a Harvey mix or something completely different. I try not to listen to house music mixes that much, because when they're good they make me more insecure than I already am. It's always been the same with any series I've been a part of – whether it's Balance or whether it's Global Underground or whether it's Choice, when it comes down to actually putting it together I'm trying to imagine I'm doing the first one."
Balance 024 is coming soon through Balance Music.