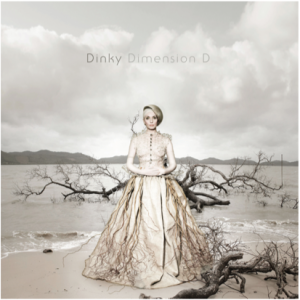 Visionquest has announced that they will release the fifth studio album from Chilean-born producer, musician, singer and DJ, Dinky AKA Alejandra Iglesias, which will be titled 'Dimension D.
For the last 3 years Dinky has been honing her song crafting skills which included taking Opera singing classes, and with the help of her husband, co-producer Matthew Styles who did the mixing for this release, Dinky will deliver an album which is set to take her sound into a new direction. According to the press release, Dinky have created an album which will draw on influences from Indie bands such Cocteau Twins and Mazzy Star, which resulted in Dinky adopting a more songwriter/singer approach on Dimension D – a departure from her usual spoken word vocals on previous albums. When asked by Point Blank Online how the new album differs from her past work, Dinky offered the following: 'With the song writing, lyrics, it's more musical. There are keys and it's not so modal like before. Before it was like modal music and loopy and now there are chord progressions and instrumentation recorded live. I play lots of instruments live myself after we edited them but before that was not happening. With my previous albums I just wanted to get them out.'
The first single to be taken form the album will be 'Falling Angel' which will feature remixes from Matthew Styles and French producer Pepe Braddock.

Tracklisting

01. I Saw
02. Measures
03. Xanex
04. Dimension D
05. Falling Angel
06. Witches
07. Blind
08. Almonds
09. Heathrow
10. Dust
11. La Noche
12. Blayo