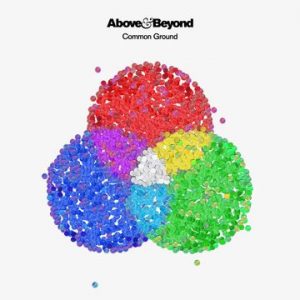 The next monumental step in Above & Beyond's illustrious career is nearly upon us. The band's forthcoming album, Common Ground, will be released on their own Anjunabeats imprint…
The release of Common Ground will coincide with a tour of the same name – A&B's most ambitious North American tour to date. The launch point of the tour is Los Angeles, the scene of some of A&B's finest moments including the celebration of the 350th episode of the Trance Around The World radio show at
Hollywood Palladium, first and only US "Acoustic 1" shows at the Greek Theatre and the sold out Hollywood Bowl acoustic show which was filmed and is now being readied for theatrical release in 2018.
Also recently announced was Above & Beyond's Miami Music Week show at The RC Cola Plant in Miami, Florida, with Seven Lions joining as special guest. This is the final stop on the tour and will be one of the most memorable events during dance music's signature week of the year.
Tracklisting:
1. The Inconsistency Principle – Above & Beyond
2. My Own Hymn feat. Zoë Johnston – Above & Beyond
3. Northern Soul feat. Richard Bedford – Above & Beyond
4. Naked feat. Justine Suissa – Above & Beyond
5. Sahara Love feat. Zoë Johnston – Above & Beyond
6. Happiness Amplified feat. Richard Bedford – Above & Beyond 7. Is It Love? (1001) – Above & Beyond
8. Cold Feet feat. Justine Suissa – Above & Beyond
9. Tightrope feat. Marty Longstaff – Above & Beyond
10. Alright Now feat. Justine Suissa – Above & Beyond
11. Bittersweet & Blue feat. Richard Bedford – Above & Beyond 12. Always feat. Zoë Johnston – Above & Beyond
13. Common Ground – Above & Beyond