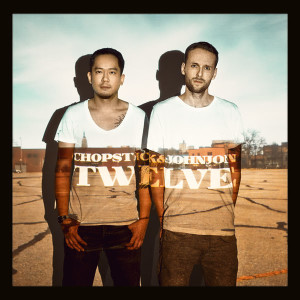 Chopstick & Johnjon have finally released their long-awaited opus Twelve. Coming a full decade after the duo first starting working together, their album has definitely been worth the wait. 
Over the years the pair have released a trail of mixes and EP's including their highly acclaimed first EP Supermodel released on Voidcom. Since then, Chopstick & Johnjon have established their own successful label Suol, including artists such as Daniel Bortz, Till von Sein, Trickski, Tender Games, Meggy and Fritz Kalkbrenner.
Twelve incorporates the ever-changing winds of house music and Chopstick & Johnjon's vibrant storytelling ability. Focusing on skilful productions over simply fixating on maximum floor effect, the album journeys through melodies to heavy beats.
The vocals are provided by Chris James, a London-based singer and musician, who often release music with his band Stateless on !K7 and Ninja Tune. 
From the first single release Pining Moon, showcasing their instrumental music inclinations, it shows the pairs move to more organic, slower sounds. The album also features a co-production from Tanner Ross, a member of the Crew Love family, with the track Twisted.
The album beautifully underpins everything that Chopstick & Johnjon are all about.
Tracklisting:
01. Run Slowly
02. Comets
03. Twisted feat. Tanner Ross
04. Silent Sea
05. Dissolving Spaces
06. Erase these Images
07. I Will Follow
08. Pining Moon
09. Nothing Yet feat. Tanner Ross
10. Roots
11. Dreading the Light
12. Pining Moon (Acoustic version)