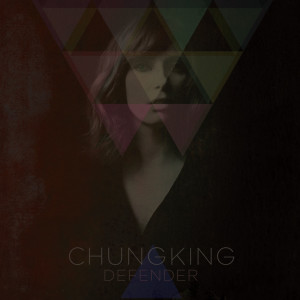 The pop connoisseurs Chungking, are set to release their third album "Defender" on Black Volta. Returning after an 8 years hiatus, the band have delivered a self-produced album that captures their slick, sultry grooves accompanied by the multi-layered harmonies of vocalist, Jessie Banks. Banks' strong and silky vocals has become a signature trait of the band that channels acts like The Carpenters, Parliament, The Isley Brothers, John Martyn, The Bee Gees and Donna Summer.
Chungking set the agenda early on in their career for beautifully crafted, timeless tracks with their debut album "We Travel Fast" on Tim 'Love' Lee's label Tummy Touch. This release ensued with a herd of supporters for the band, leading to them to work with the bootleg pioneer, Richard X and Warp Records' soulman Jamie Lidell. Chungking were also among the very first to be remixed by Hot Chip.
Classic, deep-rooted songwriting is another hallmark that Chungking are prided on. With a liking to story telling, "Sapphire," the first release from "Defender", was "written for a best friend who I travelled the world with, then lost" says Ben Townsend. "It took a year to finish and by the end it was a little bit about my girl too. It's all about loving someone but knowing that ultimately you never really know them…" The result? A melancholic sweetness that glides throughout the track, touching on cosmic and folk themes.
"Defender" is a continuation of Chungking's exploration of psychedelic soul, Italo-disco with a touch of electro pop.

Tracklisting
1. Odyssey Part 1
2. Can I Get your Love
3. Beautiful Word
4. Next To You
5. Stand By Me
6. Your Love Isn't Real
7. Gold
8. Real Man
9. Sapphire
10. Jonny
11. Colours Red
12. Heaven