Balance Music has been at the forefront of providing the best DJ's in the world a platform to present their art, and also showcasing some of the best producers in the world, and this latest EP features Danny Bonnici & Thankyou City, some of Australia's finest artists.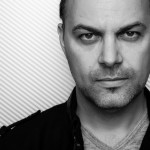 With a music career spanning over two decades, Danny Bonnici has spent his recent years lending his perfect ears to producers around the globe as one of the elite mastering engineers in the scene. Recently he's made a return to production and we're all reaping the benefits.
Joining Danny on this EP is Melbourne duo Thankyou City. Brothers Scott and Brent Mirams have been building a cult following over the last decade, known for their varied and dynamic live shows.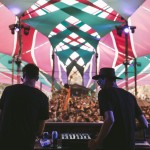 Lending his talents on remix duties is another Melbourne icon, Luke Chable. You'd be hard-pressed to find an artist with such a knack of writing a timeless melody. We are thrilled to have him join us on this on this EP.
The Golden Key starts deep and doesn't relent for its entirety. Driven by a rolling sub-bass line, it slowly develops as a variety of percussive fills are added to create an intricate complexity to the track. Subtlety is key here. Rather than opting for an extended breakdown they've kept the percussion tight and unrelenting to build tension perfectly throughout. This is the kind of track that warm up DJ's will be playing for years to come.
Awakenings is more of a melodic affair, yet that subtle touch is maintained. What is most surprising is with three producers getting together, all of which are known to absolutely rock a dancefloor, how much restraint has been shown. What doesn't surprise is how impeccably this track has been arranged. Each sound, drum, key, symbol, synth bass is given space to breathe and pops out of the speaker with purpose while simultaneously creating a warm glow that hums in the background. This is truly a stunning track.
Luke Chable steps up to the plate remixing the title track The Golden Key and knocks this one out the park. The energy is dialled up slightly and the bassline is far more active than the original. It creeps and dances around, playing off the melody to create that is uniquely familiar but at the same time incredibly fresh and modern. As the track continues more warmth is added through strings and pads before an entirely new melody is added in the breakdown. This is one of those close your eyes and get lost in the moment type tracks and a perfect way to round out a sublime EP.
Tracklisting:
1) Danny Bonnici & Thankyou City – The Golden Key (Original mix)
2) Danny Bonnici & Thankyou City – Awakenings (Original mix)
3) Danny Bonnici & Thankyou City – The Golden Key (Luke Chable remix)
BUY NOW