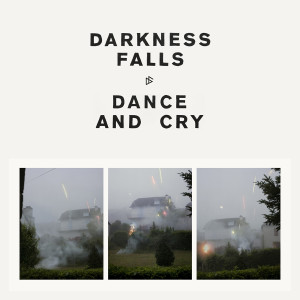 The Copenhagen duo, known as Darkness Falls, first captured the attention of alternative revellers in 2011 with their debut album "Alive In Us," which was co-written and co-produced by Trentemøller. When you get Trentemøller on board, you know its time to lend your ears. With due reason, MTV listed Darkness Falls in their "14 Danish bands we just can't get enough of" feature in 2014. They returned a few years later with a remix album, inviting artists like Com Truise, Pinoal, Kasper Bjørke and Trentemøller to remix their racks.
Their second album "Dance & Cry," is another modern offering from the duo, with melancholic and dark moments woven throughout the pop and rock references. "Dance & Cry" was co-written and co-produced by Adrian Aurelius (The Raveonettes) and Lasse Martinussen (Rosemary), except for the track "Hazy" which was produced with Anders Rhedin (Dinner, Choir of Young Believers). Already, three of the singles have brilliant videos accompanying their tracks, with another it follow later this month.
They've created an album that is as distinctive and edgy as their last but even more mesmerising. "Dance & Cry" is due to land on the 8th of May.
Tracklisting
01. Night Games
02. The Answer
03. Liar's Kiss
04. Dance And Cry
05. Golden Bells
06. Darkness Falls
07. Paradise Trilogy I
08. Hazy
09. My Father Told Me (He Was Wrong)
10. Midsummer Wail
11. Thunder Roads