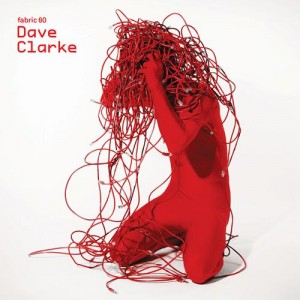 He may be known as The Baron Of Techno, a moniker given to him by John Peel, but Dave Clarke has an anarchist streak a mile wide and punk in his soul. From his break-through 'Red Series' in the mid 90s Dave Clarke has become one of the world's most revered global headliners, whose frenetically charged DJ sets show a man with 'techno' coursing through his veins. Whether cutting and phasing classic electro to Chicago house, IDM, punk, techno and Industrial via his 3FM globally syndicated 'White Noise' radio show, globe-trotting DJ sets or his own substantial discography, Dave Clarke has consistently put musical integrity above all else. It's this continued future thinking, electronic ethos that the techno don brings to fabric 60.
"It is a sonic journey man… don't you hate that?! I wanted to have a gothic and bass heavy start that represented the sonic characteristics that Room 2 is capable of handling. I also wanted it to have some real electro, as fabric is one place that can truly appreciate that. It's all pretty dark though and I think it represents the edgier side of club music that you only get to hear in clubs that care." – Dave Clarke
It's this inviting backdrop that enables such in demand headliners to push the boat out, experiment, try out new releases for the first time and generally take an open-minded sweatbox on a journey to the centre of bass. With fabric 60 showcasing 17 upfront, and sometimes unknown new releases, Dave Clarke has eschewed any desire to look back with guaranteed party tracks and focus solely on completely new material.
From the opening tonal throb of Raudive's (aka Oliver Ho) 'Shiver' to the dark and gothic underbelly of Crotaphytus 'Cnemidophorus Sexlineatus (The Mr. Pauli Monster Bass Guitar Remix)' and the IDM crunch of Tommy Four Seven's 'Armed 3' Clarke makes his futurist intentions clear. With new electronic exponents like Scape One, Exzakt, Sync 24, Heliopause and Dynarec, Clarke brings the electro outsiders under the microscope whilst the dark acid house of Cristiano Balducci's 'Pride' keeps the Chicago 303 flame burning brightly. We then get a taste of the new sound of Detroit as Marc Romboy vs. Paris The Black Fu get remixed by Kenny Larkin and Ray 7 & Malik Alston's 'I.D.F.D.F.I.' bumps and grinds to a new Motor City beat. Of course when DC is behind the decks, you're never far away from some blitzkrieg techno and Stephane Signore's 'Sacrifice (Radical G – 2k11 Edit)' delivers them album's central speaker shredding peak before Gesaffelstein's 'Aufstand' takes us well and truly into the section marked electro.
Finally Dave Clarke takes us into the dark hinterland, a grey area where electro, electronica and techno meet as Clatterbox and w1b0 do battle for beats supremacy before the cinematic vision of Baz Reznik's 'The Attic' closes the show with a macabre death dance of slowed down beats and atmospheric emotion.
TRACKLISTING
Raudive – Shiver [Wires] Crotaphytus – Cnemidophorus Sexlineatus (The Mr. Pauli Monster Bass Guitar Remix) [Solar One] Tommy Four Seven – Armed 3 [CLR] Marc Romboy vs. Paris The Black Fu – Dark N Lovely (Kenny Larkin Remix) [Systematic] Ray 7 & Malik Alston – I.D.F.D.F.I. [Truth Manifest] Cristiano Balducci – Pride [Black Catcher] Cute Heels – Silence Complot [Black Leather] Stephane Signore – Sacrifice (Radical G – 2k11 Edit) [Patterns X-Series] Gesaffelstein – Aufstand [Turbo] Scape One – Time Falls (Dynarec Remix) [Cultivated Electronics] Exzakt – Clarity (Lethal Agent Remix) [Monotone] Sync 24 – We Rock Non-Stop (Heuristic Audio Remix) [Cultivated Electronics] Heliopause – Destination Planet Earth [Robotmachine] Dez Williams – Foreign Object [Battery Park Studio] Clatterbox – Coolicon [unreleased] w1b0 – Alternate Sequence [Outer Marker] Baz Reznik – The Attic [DYFR]
fabric 60 will be released 21st October through fabric/Balance Music. Distributed through EMI.