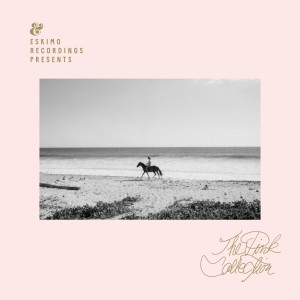 Eskimo Recordings will release a brand new compilation called The Pink Collection.
The concept will feature 13 brand new tracks that has been exclusively produced for this release. The Pink Collection heralds the start of a fresh new decade for the label who recently celebrated their first decade in music with the anniversary boxset Eskimonde. Some of the artists to be featured on the Pink Collection will be Kasper Bjorke, Made In Sane, Satin Jackets and Golden Fleece. Also included on the comp is brand new track from James Curd under his Holy Models moniker –  a new project with co-producers Adam Frawley and Mitchell van Kaathoven. The CD will feature an extensive booklet that includes bio's and info on all the artists covered in the release.
Below is a free download from the Eskimo Recordings Soundcloud page of the Tesla55 remix of Holy Models' 'Swimming'.
Tracklisting
1. Holy Models – Swimming
2. Satin Jackets – Olivia
3. Brynjolfur – I Love You
4. Made In Sane – Flying Circuits
5. Mastercris feat. Novika – Most Valued
6. Ichisan – Jugoton
7. Martin Brodin – Lazise 1979
8. Majestique – Must Get There
9. The Living Islands – Stars On The Sea (Blue Dub Version)
10. ATTAR! feat. Cherry – The Fool
11. Golden Fleece – Egg On Legs
12. Copycat – Waste Of Space
13. Kasper Bjørke – The Grey Area