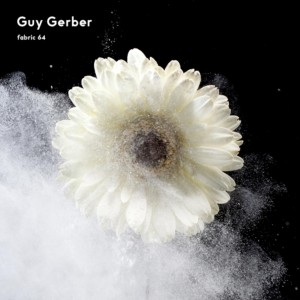 Guy Gerber takes an exceptional approach to the latest edition of the fabric series, producing sixteen new tracks to carefully craft his own story.
From his 11:11 project with P. Diddy to his adventurous Supplement Facts label, Gerber cannot be pigeonholed. Equipped with a sound layered with emotion, his live set was voted one of Resident Advisor's Top 10 acts of the year. Since albums on Cocoon and Bedrock, his own productions have become rarer with his growing tour schedule. So this collection of new material is much anticipated and freshly made over the past two months exclusively for fabric.
The project features collaborations with artists that share Gerber's poignant spirit, such as Deniz Kurtel and Clarian North from Footprintz. The mix is driving and emotive: ethereal vocals and subtle builds climb higher than Gerber has gone before, soul searching in rolling melodies and echoing drums.
Tracklisting
01. Guy Gerber – Store-House Consciousness
02. Guy Gerber – The Golden Sun And The Silver Moon
03. Guy Gerber – Shady Triangle
04. Guy Gerber – The Naked Hairdresser
05. Guy Gerber – Ribbons Turn To Chains
06. Guy Gerber – The Rhythm
07. Guy Gerber – A Blade Through My Piano
08. Guy Gerber – One Day In May
09. Guy Gerber feat. Clarian North – Howling Moon
10. Guy Gerber feat. Clarian North – Running Through The Night
11. Guy Gerber feat. Lady Falkor – Lady Falkor
12. Guy Gerber – The Money Shot
13. Guy Gerber – Moon Blur
14. Guy Gerber – My Medicine
15. Guy Gerber – Human Raft
16. Guy Gerber with Deniz Kurtel – Just Wanna See You Happy
Release Date: 20 July 2012