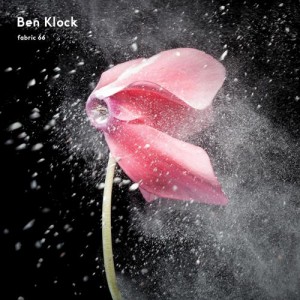 When it comes to Techno, there are few cities on the planet that have embraced and upheld the raw, foundational roots laid down by its pioneers more so than Berlin. Revered globally for its hedonistic club culture, free-flowing creativity and open-minded approach to life, the city has firmly established itself as one of the premier European destinations for Techno of outstanding and uncompromising quality. This is due in no small part to the family of producers and DJs who live there, experience the city and continue to push the development of the sound. One of the centremost characters in this movement is the inimitable Berghain resident, Ben Klock.
Taking on this project for Ben has become more than just the mix itself; it's been an adventure into the future sound of some of the best and most exciting producers out there. Recorded in his home studio in Berlin, the mix has a distinct intention; one of discovery.
The selection reflects both his love of classic house and techno productions as well as his passion for unearthing new and unreleased music as his friends were personally invited to submit rare and exclusive tracks for the purposes of this very special fabric mix.
Tracklisting
1. Truncate – Ratio 1
2. DJ Bone – Gemini
3. Trevino – Forged
4. Technasia – Final Quadrant (The Cosmic Beats)
5. DVS1 – Spying
6. K-Hand – Starz
7. Octave One – Terraforming (Kraviz/Klock's 66 Interpretation)
8. Wincent Kunth – Another Journey
9. Sagat – Few Mysteries Solved In A Year Of Contact
10. Sigg Gonzalez – Penny Pincher (Head High Mix)
11. Floorplan – Chord Principal
12. D-Knox – Mind Calming
13. Burial – Raver (Edit)
14. Marcel Dettmann – Allies
15. Josh Wink – Are You There? (Ben Klock Remix)
16. Truncate – Coaster
17. Planetary Assault Systems – Flat Tire
18. Steve Rachmad – Rotary
19. Staffan Linzatti – In Time [unreleased] 20. Mathew Jonson – Panna Cotta (Edit)
21. Floorplan – Never Grow Old (Edit)
22. Terence Fixmer – When The Sun
23. James Ruskin – Detached
24. Alva Noto – Monophaser 2
Release Date: 19th October