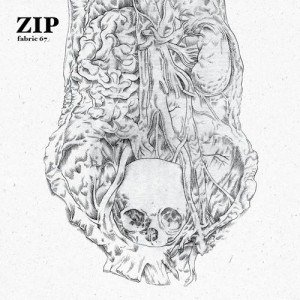 It's hard to believe that when Thomas Franzmann, the man we now know a little better as Zip, was born in Germany in the seventies that things were so drastically different; but they were.
First travelling his way as the lead singer in synth pop band, Second Voice, Franzmann released numerous EPs and two albums on Hyperium Records, an outfit run by renowned producer ex-Yello member Carlos Perón, before joining the Frankfurt-based EBM project, Bigod 20, again as a singer, in 1992. Then sharing a label, Sire Records, with people like Talking Heads and Madonna, the band received some critical acclaim and still retain an ample fanbase today, 7 years since the split, but it was during his time after the band finished that Franzmann and his old bandmate, Markus Nikolai, began to pioneer a more club ready project called Loraine Comfort, that would eventually lead on to the founding of his widely respected modern underground recording outlet, Perlon.
Letting the music speak for itself by branching out into a totally unique world of sound design, the label has housed work from Baby Ford, San Proper, STL, Shackleton, Sammy Dee (Franzmann's regular production partner in Pantytec), Margaret Dygas and regularly showcases the ubiquitous meticulousness of Ricardo Villalobos.
When it comes to the dancefloor, the Perlon curated experience is all about the natural human dynamic that's conceived simply to make people dance. The legendary Get Perlonized showcases, which began in 2001 and are still going strong at Panorama Bar in Berlin, feed off the individuality of the label roster, exhibiting longer sets and renovating a less structured concept into normalcy and on his fabric 67 mix, Zip really manages to keep the afterhours vibe alive.
"I did the mix with two record players, two CD players and my favourite mixer. I was alone in my studio and it felt just like it did when I was doing a mixtape ages ago. Only this one comes with slightly more pressure [laughs]…" – Zip
With all the verve and blissful energy of his DJ sets Franzmann builds his own musical universe across the mix, unmasking his mysticism at first with the revealing reverbed chants and analogue stabs of Vedomir's 'Dreams' before veering off into the awkwardly sinewy melodic structure of San Proper and Steven De Peven's collaboration, 'Pam Pam'. The poise of the way Vedomir's ethereal opener runs into the clipped drums of 'Pam Pam' sets Zip up for further of these intelligent arrangements. Using these kinds of morphing vocals as a key tool, Zip draws for them on more than one occasion on the first half of fabric 67, using them to slice through the mix, creating these weirdly beautiful moments that serve to mesmerize the listener.
He's not shy of using proven dancefloor wrecking tools either, using Nail's 'Till The Feelings Gone' very early on and unapologetically hinging the mix on the 'Moodyfied Mix' of Jovonn's rare 1995 groove, 'Satisfied'. But as much as he's able to let these little moments of release fly out there wantonly, he shows that rare ability of being able to dovetail his more stomping moments with the sparse, disjointed technicality of DJ QU's 'Everybody Dark', the irk of the distorted lead line on The Sun of God remix of Armando & Steve Poindexter's 'Blackholes' or the direct drive of Kenny Larkin's 'Drone'.
Tracklisting
01. Vedomir – Dreams
02. San Proper & Steven De Peven – Pam Pam
03. Nail – Till The Feelings Gone
04. Melchior Productions Ltd – She Like
05. Pluto – Point Blank
06. G. Marcell – Excites Me
07. Jovonn – Satisfied (Moodyfied Mix)
08. Twin TM – The Fall Of The House Of Shadows
09. Soul Capsule – Seekers
10. Dan Curtin – Convergence
11. Sakro – Jazz In The Forest
12. DJ QU – Everybody's Dark
13. Scott Grooves feat. Roy Ayers – Expansions (Pyramid Bonus Beats)
14. Terrence Dixon – Return Of The Speaker People (Kausto's Sudden Aphasia Mix)
15. Kenny Larkin – Drone
16. Armando & Steve Pointdexter – Blackholes (The Sun Of God Remix)
17. Isolée – Music
Release Date: 18th December 2011