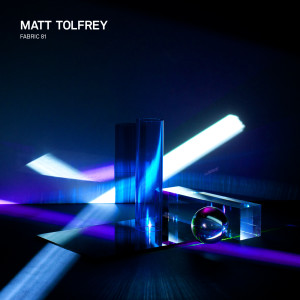 As one of the finest purveyors of electronic music, Leftroom label head Matt Tolfrey, steps up as the next guest to curate a fabric complication. After over a decade of playing and attending fabric, Tolfrey has counted his lucky stars to create fabric 81, a mix that he says he has been hoping to achieve his whole career.
Fabric 81 is an accumulation of his experiences and musical memories at London's most revered club. Featuring a broad selection of styles, the compilation is laden with tracks, both old and new. Offering up displays of the past with tracks such as Soichi Terada's "Tokyo XXX" and Derrick Carter's remix of "Somethin' Else," he also contributes with contemporary offerings from Genius Of Time, Jon Convex and a number of Leftroom exclusives.
His relationship with fabric provides a unique and radiant platform for his compilation. Fabric 81 is truly a musical journey that Tolrey guides listeners through from the first whimsical vocal of "Do My thing" to the last reverberated sound of "Question Time."
Fabric 81 will be released on May 8th.
Tracklisting
01. Rednail Kidz – Do My Thing
02. Dan Beaumont – The Bath House
03. Gideon Bouwens – Life Stories Part 3.2
04. Genius of Time – Tom Jam
05. Aaron Carl – My House (Doc Martin & Eddie Amador's Wax Dub)
06. Skat – Nightlife (Kenny Hawkes & David Parr Remix)
07. Bell – File One
08. Nail – I Think It's Love
09. Someone Else – Jena Jazz (DiY Remix)
10. Jon Convex – Zero
11. Dott Farm – Gettin' Bullied
12, jozif – A Million To One (Kerb Staller Edit)
13. Phil Weeks – Social Club
14. Gregorythme – (R)evolution
15. Pure Science – It's Magic
16. Cassy – Idle Blues
17. Hector – A Clown Called Snapper
18. 2nd Shift feat. Heather – Somethin' Else (This Year's Peasant Look)
19. Marschmellows – 2 8 3 4 (Richard Wolfsdorf Remix)
20. Minimal Man – Treatment Feel (Soul Capsule vs Tan Ru Mix)
21. Sam Russo – Your Call
22. Matt Tolfrey – Lost In Space
23. Kevin Yost – Istanbul 2
24. Soichi Terada – Tokyo XXX
25. Lansdowne – Question Time