With a career spanning over 20 years, Gabriel Ananda believes that every performance is unique. He seeks a peaceful interaction that allows people to discover the soundscapes and awaken a journey of their own dreams, desires and emotions. He sees himself more as a deliverer of music, than solely a creator; for him, every performance is a gift.
With over 300 productions on over 80 releases as of mid-2017, Gabriel's breakthrough track titled "Süssholz" came in 2004, and shortly after his career skyrocketed. Afterwards came "Ihre Persöhnliche Glücksmelodie", "Doppelwhipper" and "Stream Of Consciousness" to name a few, and in 2013 he started Soulful Techno; a radio show for carefully selected, soulful and unique tracks – with the platform just reaching its sixty-first release. With remixes and collaborations with Dominik Eulberg, Maceo Plex and Stephan Bodzin, Gabriel Ananda is synonymous with authentic and emotional music, from any techno genre.
We caught up with Gabriel after his set on the Market Stage at Rainbow Serpent festival…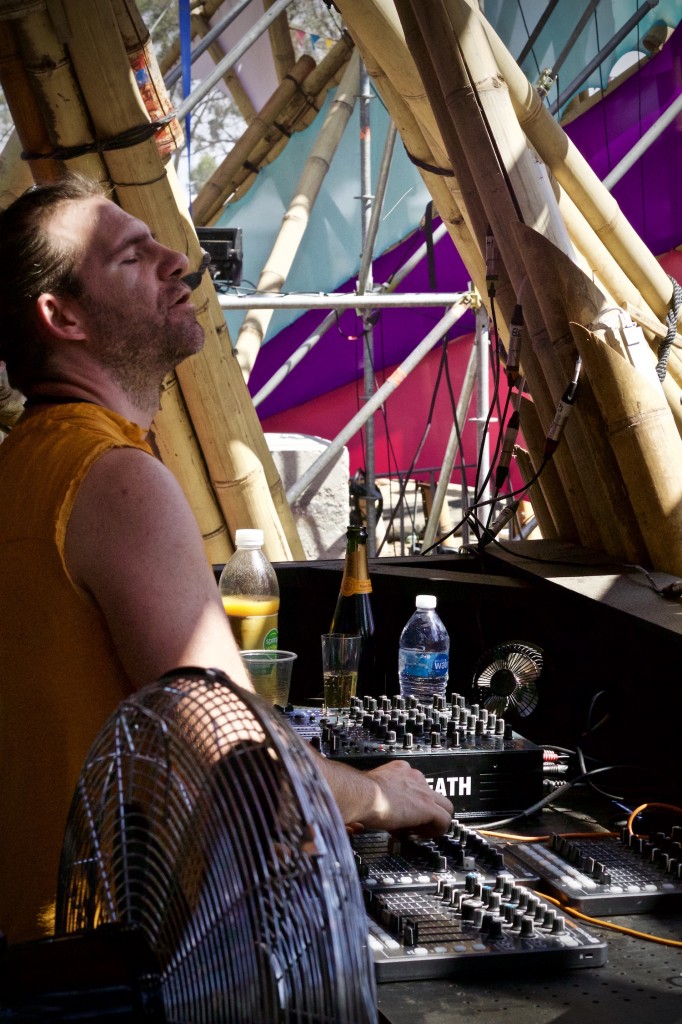 How did you get into music and what was it that really grabbed you?
I got into music through my parents, through classical music. I felt the music in my heart and in my body. It was an Italian composer; it was this really emotionally classic music. I heard the different instruments; the different melody lines and I had this moment where I just knew that I understood the music. I was really young, like five years old and I could hear the voices, all playing along and I think that was my first click moment. Then afterwards I picked up rock music like Nirvana and Bon Jovi and I started playing guitar. I figured out that having a band didn't really make it for me. Then I discovered electronic music on television in the early 90's.
What kind of electronic music?
Prodigy and KLF. I remember listening to the album Experience by Prodigy. After listening to them, I bought myself a synthesizer and an Atari computer.
When did you buy the synthesizer?
In 1995, when I started actively making music.
And when was it that you released your first EP?
With Alex Multhaupt in 1997, we released Daylight Comes And We Don't Want To Go Home.
What were you doing for work at that time?
I quit school and worked for the social service. I didn't want to go into the army, which was compulsory at the time, so I worked for the social service and just kept making music. I made music for eight years before things happened; just making music in my bedroom. I was bringing out music on different labels without any success. I got some nice feedback but no bookings. Eight years later I released "Süssholz", and then all of a sudden the bookings came. It took off with one of the top German magazines and then all of a sudden the bookings came in.
How did it feel when things really started to happen?
I hit number one in the charts; initially nothing happened and then all of a sudden within three months the bookings just started flowing in and suddenly I was a headliner. They didn't book me for a warmup but the headliner. I was so thankful but it was just so overwhelming.
How were you playing then?
Still on my same synthesizer; still a live show. I had a Virus Synthesiser, an MPC2000 Synthesiser and a mixer – that was my setup back then.
When did you start touring?
Basically straight away. Firstly around Europe and then a year or two later I had my first South America tour, and then New York, though it was just so overwhelming – too quick, too soon. I was happy of course and successful, and for the first time in my life I had money, but it just happened so, so quickly.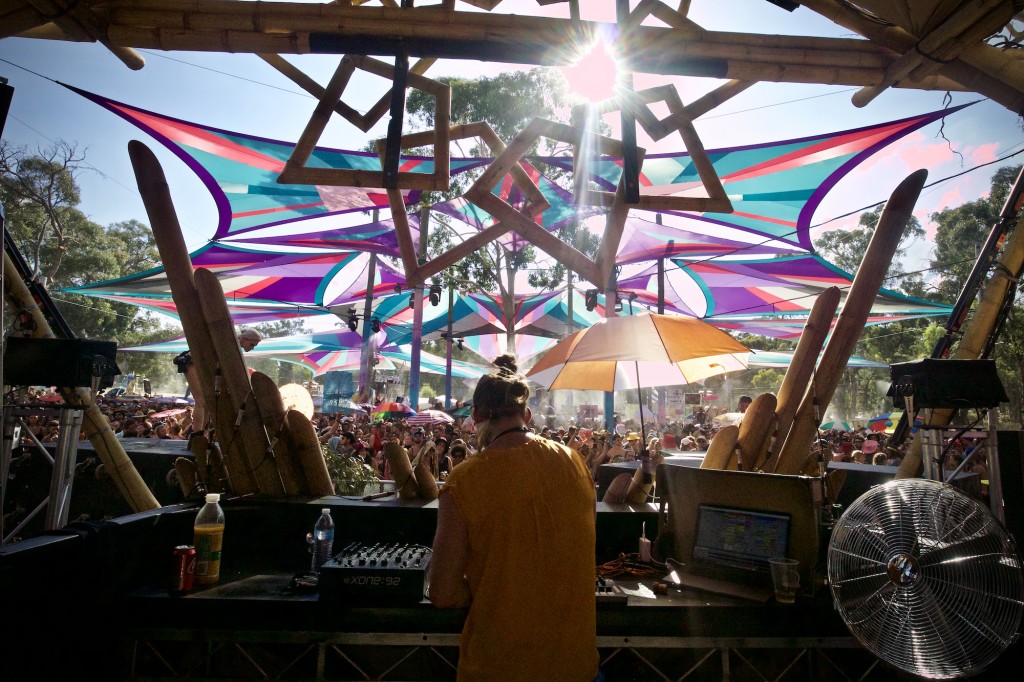 And when did you start Basmati Records?
About six or seven years ago. I had a few things lined up with Cocoon Records but then they didn't want to have it – they didn't want it at all. I was like "you can't be serious guys?" I was like, "well, I'll start my own label." Then these tracks became really successful.
Was it creative differences?
Yeah! A lot of creative differences.
And when did you start Soulful Techno?
About four years ago. The idea was that I had all these amazing promos and music that I found. It wasn't good for the dance floor; it was too chilled out – too calm. So I thought, "why not make a radio show out of it; really stick to the style; really home listening music – emotional music." When I play live I want to play more energetic; it still has a similar vibe but more energetic.
Recently you released a remix of the "Interstellar Theme Song" by Hans Zimmer. 
Yeah, I watched the movie and I had a really bad time about three or four years ago; lots of emotional stuff – it was really personal. I watched the movie and it really touched me, the music in it, and then my girlfriend was like, "come on, make a bootleg or something", and I was like, "yeah, ok, why not." So I sat down for like two hours and created it. Hans Zimmer, he is such an amazing composer – he really feels the music.
And you have played at Rainbow a few times before, haven't you?
Yeah! It has gotten bigger and the people have gotten more colourful – more dressed up, more naked. But honestly it hasn't gotten any worse; it's almost gotten better. I just miss a little bit more of the alternative music; like the glitch hop. This is what I miss a bit but the rest is wonderful.
What's the plan, musically for the next year or two then?
I think you listened to my set. The last track in the set, it was a little bit more future bass, a bit more glitch.
I did notice that! A little bit more bass heavy. 
Yeah! Exactly. I discovered this music a bit more at Rainbow.
In 2012 when you last played?
Yeah, exactly! Now I feel that techno is a bit boring and I am starting to make more of this music. This track, I created. You can tell, when I played it, I had to cry.
Seeing you let out that emotion after the show, it made me feel emotional too; it was a touching moment. How did it make you feel? 
I just feel that is fills a space for me. It heals some space to release something. When I see the people here; they are half-naked and colourful. Many of these people are conservative; they have a nine-to-five job, they have not so much to laugh about. And then they come here and they have another side – another me. Like me too, I am a musician but I can express another side of myself here too, and I think that's what made me cry.
It was really powerful moment Gabriel. Thank you so much for your time. 
And thank you too!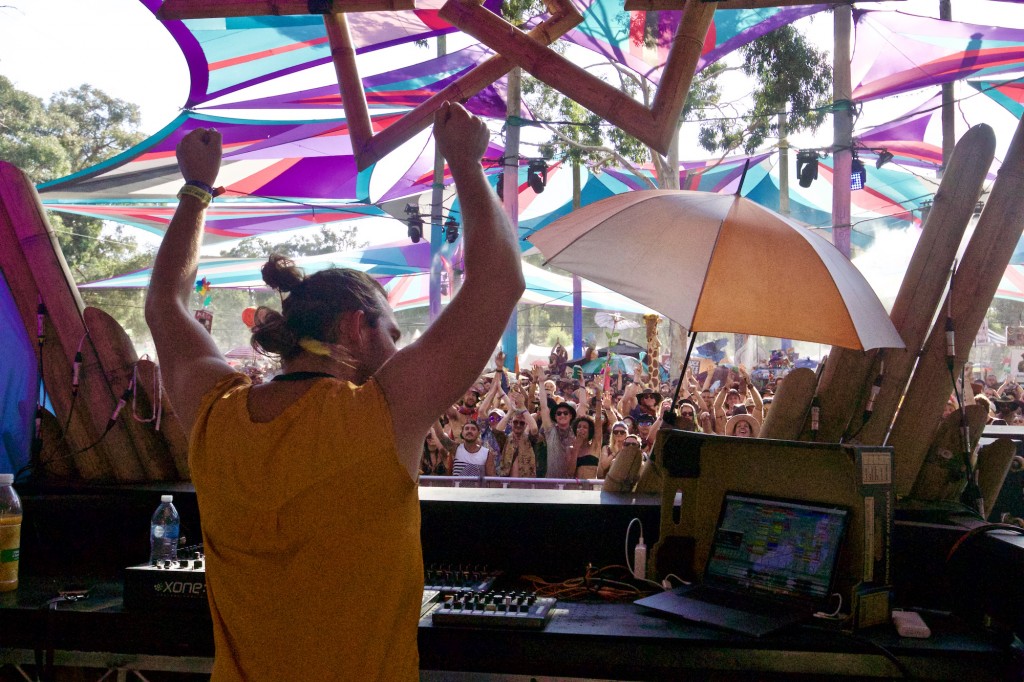 All words and photos by Edward Richards (edwardrichards86).