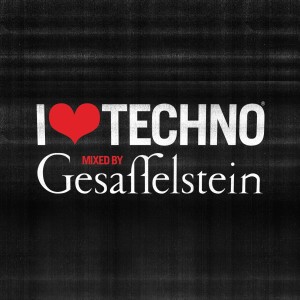 The next edition of the I Love Techno compilation series will be manned by Frenchman Gesaffelstein.
Taking place on the 9th of November, this year's I Love Techno is held at the Flanders Expo in Ghent and is expected to attract 35,000 people across 5 rooms. Gesaffelstein is one of the headliners this year next to other acts such as Disclosure, Nina Kraviz, Baauer, Laurent Garnier, Len Faki and more.
Gesaffelstein has had the honour to remix big names such as Depeche Mode, Laurent Garnier, Justice, Boys Noize & Erol Alkan, Lana Del Rey, Moby and Cassius just to name a few. He also recently co-produced, alongside Brodinski, two tracks on Kanye West's new album Yeezus, and he is also set to release his debut album later this year.
To get a taster of what to expect have a listen to Gesaffelstein's set at last year's I Love Techno event.

Tracklisting
1. Creepy Autograph – Back Ally
Red Axes feat. Abrão – Caminho De Dreyfus (Rebolledo Remix)
2. Djedjotronic – Abysall Zone
3. Daniel Avery – Reception
4. Maelstrom – The Line
5. Boys Noize – Inhale / Exhale
Brodinski feat. Theophilus London – Gimme Back The Night (Club Version)
6. Jimmy Edgar – Strike
7. Jeremy Greenspan & Borys – God Told Me To
8. The Hacker – Pure Energy
9. Bobmo – Hot Spot
10. Adam X – Farebeat
11. MPIA3 – Your Orders
12. I-F feat. Helga La Blaque – Playstation #2
13. Luke Eargoggle & Johan Inkinen – Empaty Window
14. Gesaffelstein – Pursuit