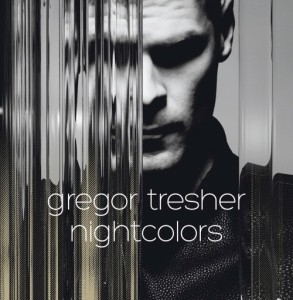 German Gregor Tresher will release 'Nightcolors', his 5th album, on his own Break New Soil Recordings.
Following two critically-acclaimed albums credited to his Sniper Mode alias, Tresher broke through as a producer under his own name via his 2005 releases 'Still' and 'Neon', his remix of Sven Väth's "Komm", and his contribution to Cocoon's Compilation F, "Full Range Madness". He is possibly best known though for 'A Thousand Nights' – a track that went on to become Beatport's best-selling Techno track for 2008.
The new album promises to feature peak hour, techno-driven dance floor bangers, to darker electronica tracks that mark a connection to his earlier Sniper Mode works via some lush and cerebral soundscapes.
Tracklisting
01. Calling
02. Permafrost
03. Black Relief
04. Pelican Dreaming
05. Nightcolors
06. Under A Red Moon
07. Sirens
08. Apparition
09. Warpaint
10. The Day You Left
11. The Passing Of Time
12. Villa By The Sea
13. Demon Romance
14. About A Good Place