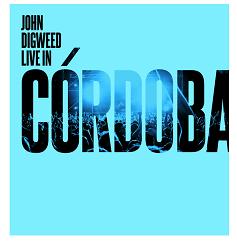 "Wow, what can I say about this party in Cordoba earlier this year to do it justice? The crowds in Argentina never disappoint and are always up for a great night but this party took things to a whole new level for me. It was the first time the venue, TRES AGUAS had been used for an event like this, which only seemed to create more anticipation and excitement for this party. We found out that people had travelled long distances to be there, coming from places like Buenos Aires, Mendoza, Rosario and beyond to check out the open-air venue. The combination of this unique location and perfect weather meant that the vibe was already very special when I arrived at the gig. 
I could see from the reaction to my very first record that this crowd was there to party and were totally united under the stars, creating one of the best party atmospheres I have experienced in a long while. I played for over 5 hours and really didn't want to stop, as I was having so much fun. Fortunately I recorded the set and I hope that this live CD helps to capture some of the energy from such an amazing party. Thanks to everyone who was there for creating such a memorable and special night."- John Digweed
Capture John Digweed Live in the mix with 30 tracks and remixes from artists including:
Martin Buttrich, Robert Babicz, Slam, Ame, Nic Fanciulli, Boys Noize & Erol Alkan, Ewan Pearson, Pig & Dan, Zoo Brazil, Agoria, Dixon, Dominik Eulberg, Gorge, Stephan Bodzin, Kollektiv Turmstrasse, Maetrik, Martinez Brothers Guy J, Subb_an, Philip Bader, Marc Marzenit, John Digweed & Nick Muir… and more over 3CDs.
Tracklisting:
CD1
1.Philip Bader, Niconé, Sascha Braemer – Dantze, Boy
2.Francys – Crossing The White Line (Gorge Interpretation)
3.Yooj – Mademoiselle (Martin Buttrich Remix)
4.Robert Babicz – Beautiful – (Night Mix)
5.Dominik Eulberg – Der Tanz der Gluehwuermchen (Kollektiv Turmstrasse "Dirt Glow" Remix)
6.Pig&Dan – Love Song (Stephan Bodzin Freie Liebe Remix)
7.Sirenize – Everybody
8.Gavin Herlihy – Endless Feeling
9.Soulade  – Somewhere Sunday
10.Paneoh – Punto Des Control
11.Agoria feat. Scalde – Singing (Dixon Dub)
12.Pig&Dan and Mark Reeve – Turbulence
13.Subb_an – This Place (Nic Fanciulli Remix)
14.Fosky feat. Shiva – Shiva (Martinez Brothers Remix)
CD2
1.Mikh Solvis – Deep Pool (Todd Bodine Remix)
2.Guy J – Fantasy Reality
3.Stelios Vassiloudis – Hit The Lights
4.Boys Noize & Erol Alkan feat. Jarvis Cocker – Avalanche (Terminal Velocity) (Ewan Pearson's 'Deeper Underground' Re-Version)
5.Maetrik – The Entity
6.Alljacks – Sad Hill c/w Sissy – Acid Cake – Acappella (Nick Muir Re-edit)
7.Luca Morris – Technics 1210
8.Alljacks – Carlita
9.Rodamaal feat. Claudia Franco – Insomnia (Âme Remix)
10.Slam – Eterna (John Digweed & Nick Muir Remix)
11.Zoo Brazil – Slob (Nick Curly Remix)
12.Oliver Lieb – Helios
13.Guy J – Shining
14.Guy J – High (Marc Marzenit Remix)
15.J.D.N.M.G.J – Trezzz
CD3 [EXCLUSIVE BONUS DISC]
1.Slam – Eterna (John Digweed & Nick Muir Reprise)
2.Slam – Eterna (John Digweed & Nick Muir Remix)
3.Stelios Vassiloudis – Hit The Lights
4.Paneoh – Punto Des Control
5.Sian – Under The Influence
6.Pig&Dan and Mark Reeve – Turbulence
7.Guy J – Fantasy Reality
8.Dosem – Trust
9.Guy J – Fixation
10.Robert Babicz – Echo From The Past (Ambient Mix)
Release Date: 4 May 2012