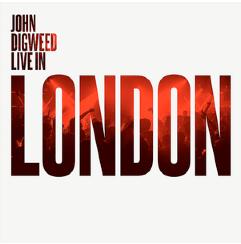 Bedrock label head honcho John Digweed celebrates the label's anniversary with a stunning 5-hour mix across a great 4CD box.
Nearly 5 hours on this 4xCD set of John Digweed recorded live in the mix at the Bedrock Anniversary party at Fire & Lightbox, London.
Over 50 tracks and remixes from some of the best underground producers including the likes of Simian Mobile Disco, Tiga, Deetron, Gabriel Ananda, Robert Babicz, Max Cooper, Kollektiv Turmstrasse, jozif, Ben Pearce, Luca Bacchetti, Todd Bodine, Pig & Dan, Butch, Paul Ritch, Justin Martin, Catz 'n Dogz, SIS, Smash TV, Julian Jeweil, Subb-an, Phonogenic, Technasia, Guy J, Heiko Laux & Diego Hostettler and many others.
Tracklisting

Disc 1
1. Kolleckt – Eagles & Butterflies
2. Slow – Sebo & Madmotormiquel, Nayan Soukie
3. Kontakt Sieg Uber Die Sonne Remix – Kollektiv
Turmstrasse
4. Nobody (Miguel Campbell Club Mix) – Baby Prince Ft
Lonely C
5. A Night In Nassau – Luca Bacchetti
6. Desen Jumi – Phonogenic
7. I'll Wait For You – Maher Daniel & Nikko Gibler
8. It's Not Enough (Jozif Voxatron Remix) – Dusky Feat.
Janai
9. Twilight Edu Imbernon 96′ Mix – Jozif
10. Iridescent – Wiretappeur
11. What I Might Do (Bonar Bradberry Remix) – Ben
Pearce
12. Melancholiebe – Todd Bodine
13. Everyday – Simian Mobile Disco
Disc 2
1. Everything Will Change – Sebo & Madmotormiquel,
Nayan Soukie
2. Coma – Stelios Vassiloudis
3. Need More – Pezzner
4. Obsidian/Oblivion Feat. Femme (Deleted Edit) –
Blamma! Blamma!
5. Miles From Me – Sis
6. Crazy – Pig & Dan And Olivier Berger
7. Serious (Max Chapman Remix) – Alex Arnout
8. Butterflies (Catz 'N Dogz Remix) – Justin Martin
9. Quarry Bank (Stelios Vassiloudis Remix) – Jemmy
10. Eberplatz 2020 (Jorg Burger Mix) – Mohn
11. Eberplatz 2020 (Wolfgang Voigt Hard Trance Atlantic
Xs Mix) – Mohn
12. Behind The Mirror – Miguel Bastida & Florian Kaltstrom
Disc 3
1. What's That? – Stelios Vassiloudis
2. Unfixed – Simian Mobile Disco
3. Don't Feel No Way – Igor Bara & Vernon Vicente
4. Zoulou – Julian Jeweill
5. My Side (Daniel Dexter Remix) – Nico Lahs
6. Hurt Me (Mihai Popovicius & Morning Dub) – Stephan
Bazbaz
7. Insomnia – Pig & Dan
8. Pleasure From The Bass (Subb An Remix) – Tiga
9. Tired Being – Phonogenic
10. Luv In The Club (Instrumental) – Dj Romain Ft Hype
Hunnets
11. Let The Show Begin – Pig & Dan
12. Natives (Dosem Remix) – Pig & Dan
13. Matthew Pervert (Coyu Remix) – Smash Tv
14. Fakes And Bullshit – Quivver
Disc 4
1. Out Of Body Experience – Kernel Key
2. Nothing – Harvey Mc Kay & Saytek
3. Like Ships In The Night (Jamie Stevens Remix) – Antix
4. Gravity Well Microtrauma – Max Cooper
5. Dreamland (Supernova Remix) – Doomwork
6. 7.11 – Guy J & Sahar Z
7. Never Know – Kyodai
8. Eastside – Robert Babicz
9. 303 (Paul Ritch Acid Dub Mix) – Butch
10. Jack Up – Heiko Laux & Diego Hostettler
11. Crave (Deetron C Rave Dub) – Deetron Feat. Hercules
& Love Affair
12. Hey Blop (Marcel Janovsky Remix) – Gabriel Ananda
13. Mish Mash – Guy J
14. Monitores – Hollen
15. Bastille Days – Technasia
16. Give That Man A Bell – Pete Bones
Release Date: 18th December 2012