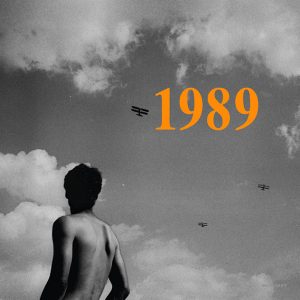 With new full-length 1989, Kölsch presents the final chapter of an elegant, anthemic album trilogy that started with an exploration of early childhood memories and influences on "1977" – the year of his birth – and continued on "1983"), a vibrant and picturesque journey sound tracking the year he travelled through Europe aged six.
1989 marks also Kölsch's intensified deployment of real-life orchestral sounds and the continuation of his extremely fruitful collab with Gregor Schwellenbach: after contributing to predecessor album "1983", the Kompakt affiliate, composer and multi-instrumentalist now conducts the Heritage Orchestra for tracks KHAIRO, LIATH (featuring a violin solo by Kate Robinson) and SERJI, the latter of which Schwellenbach co-wrote and co-produced.
After having produced such timeless tracks as "Loreley", "Der Alte", "DerDieDas" or "Cassiopeia", expectations for new Kölsch material are expectably high – "there's no doubting Kölsch's mastery", concluded Pitchfork when reviewing sophomore album "1983", while Resident Advisor observed that "many electronic producers claim their albums have themes, but few can evoke a sense of faded nostalgia like Kölsch", conjuring "moments of real magic".
CD/LP Tracklisting
01. A1. 1989
02. A2. Serij
03. A3. Grå
04. A4. In Bottles
05. B1. Grey
06. B2. Grau
07. B3. PUSH
08. C1. Gris
09. C2. 14
10. C3. Khairo
11. D1. YKPI
12. D2. Liath
13. D3. Goodbye