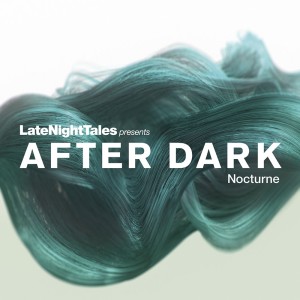 Focusing on the obscure and low-tempo side of electronic music, "Nocturne" is the latest instalment of the After Dark series from Late Night Tales. In the third album of the series, Bill Brewster delivers a fusion of old and new material that journeys through all its funk, soul and grit.
Brewster's sense of eclecticism is a mastery that few other DJs possess. From his first DJing days in the 80s at warehouse parties in Harlem and the East Village, his inclination for disco and distinct New York roots still manages to shine through his sets and is most definitely the case for "Nocturne."
With a collection of disco-influenced cuts, he has included two belters from his project with Alex Tepper, Hotel Motel. One of these being "The Fall," which is already regarded as one of the best disco odes of the year. Other exclusives include the amazing Lindstrøm remix of Charli XCX's "You (Ha Ha Ha)" which breathes nu-dicso and is laden with a rubbery bass and groovy synth lines. Exclusive tracks also feature from Emperor Machine, Hugh Mane and Spaghetti Head.
Nods to the past come from Rudy Norman's funky take "Back To The Streets," Coalkitchen's "Chained to the Train of Love" as well as a rare nugget by Plastic Bertrand with arguably one of the best early rap tunes "Stop Ou Encore."
Tracklisting
1. Scream and Dance – In Rhythm
2. Plastic Bertrand – Stop Ou Encore (Disconet Remix)
3. Paladin – Third World
4. Adriano Celentano – L'Unica Chance
5. Hotel Motel – Chocolate City (EXCLUSIVE TRACK)
6. Hotel Motel Featuring Snax – The Fall (EXCLUSIVE TRACK)
7. Harry Wolfman – Celebre
8. Coalkitchen – Chained To The Train Of Love
9. Matt Dirt – In Deep
10. Hugh Mane – Organic Ceramic (EXCLUSIVE TRACK)
11. Charli XCX – You (Ha Ha Ha) (Lindstrom Remix) (EXCLUSIVE TRACK)
12. Rodion – Solenoid
13. Tornado Wallace – Insect Overlords
14. Emperor Machine – Breezin
15. Pink And Black – Miss Fortune
16. Trulz & Robin – Acid Cake
17. Spaghetti Head – Funky Voodoo (Mang Dynasty Edit) (EXCLUSIVE TRACK)
18. Alex Metric & Oliver – Galaxy
19. Rudy Norman – Back To The Streets