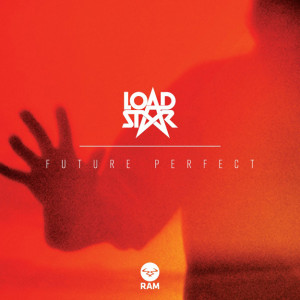 Famed for one of the decade's biggest tracks to date, 'Link To The Past', Loadstar have flipped the switch to link us forward. Hot on the heels of Rene LaVice's debut 'Insidious', Ram Records are proud to deliver their next explosive debut album: Loadstar's 'Future Perfect'.
Big business since 2010: the duo previously known as Xample & Lomax have developed an infallible reputation in drum & bass and beyond. With Radio 1 playlist credits and remix work on some of the biggest names in the game – Example, Rudimental, Ed Sheeran, Chase & Status and Wolfgang Gartner to name but a few – the Bristol-based partnership has showcased versatility, excitement and the perfect amount of unpredictability on each and every release.
'Future Perfect' showcases this broad, bold party palette in way they've never expressed before… And it's evident from the opening seconds of the album. Toe-to-toe with white-hot MC Scrufizzer, 'Do You Feel Me' snaps and shakes with the energy and attitude of Prodigy and Dizzee collaboration. Grabbing you hook, line and sinker, it's the perfect ignition for this epic 15-track journey. So strap up your seatbelts, hold on tight and watch the ride as we switch and slide across the styles with bass and consummate grace…
The duo's dynamic approach to underground, bottom-end heavy styles is showcased throughout… From the booty-shaking modern-day badboy anthem 'Be There' to the bashy, Jakes-featured 'Warrior', 'Future Perfect' shows Loadstar at their most uncompromising, breath-taking and dramatic.
Other examples of this heavyweight behaviour can be found amidst the soaring bass and rave-pitched vocal lick of 'Scorpio', the juxtaposition of shivering pianos and screaming bass of 'Don't Want To Be Alone' and the super-slamming drumstep agro-stomp of the Hadouken! collaboration 'BOA'. And that's before we get to the peaktime, lighters-up euphoria of the Takura Tenday-fronted 'Refuse To Love'.
And there's more. Much more…. Building on the genre-busting pedigree they set with their last single 'Black & White', 'Future Perfect' is home to more electrifying bass fusion. 'Losing You' comes armed with a mournful vocal that bites down hard on a hype-powered dubstep arrangement, 'Sliders', meanwhile, adds a little rock spirit into the equation thanks to a distorted, nagging riff and sweat-inducing drum work. Elsewhere we find the breezy, rolling vocal soul of 'Drowning', the technicolour EDM glitchery of the instant arm-raiser 'Give It To Me' and the harrowing slo-mo bass drama of 'Eat My Tears'. Then there's the emphatic, soul-searching finale 'Distance', a composition so touching there won't be a dry eye in sight by the time the album ends.
'Future Perfect' is one of the biggest, most exciting bass music albums scheduled for release this year.
TRACKLISTING
1. Do You Feel Me Feat. Scrufizzer
2. Refuse To Love
3. Warrior Feat. Jakes
4. Be There
5. Black & White Feat. Benny Banks
6. Scorpio
7. Don't Wanna Be Alone
8. Losing You Feat. Jenn D
9. Boa Feat. Hadouken!
10. Sliders
11. Eat My Tears
12. Drowning
13. Give It To Me
14. Memories
15. Distance Feat. Lloyd Yates