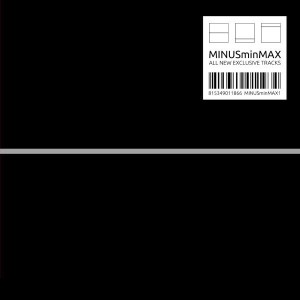 Minimal techno label, Minus, will be releasing a 2CD collection featuring 12 exclusive tracks from the Minus and Plus 8 catalogue.
Bridging the gap between the old and the new, the minimal and the maximal, minMAX represents a widening of scope as the label explores the area between the sounds of classic Minus and Plus 8. Label boss Richie Hawtin explains: 'As others subdivide and categorize we bring things back together, opening things up more freely to allow a closer connection to the music that I love and the sounds and textures that many of my DJ sets journey through.'
This released also comes with a bonus disc featuring a DJ set mixed by Minus artist, Hobo.
Tracklisting
CD1
1. Mathew Jonson – Metropolis
2. Heartthrob – Y2k2u
3. Tripmastaz – Thyree Min
4. Etapp Kyle – Yuma
5. 4Yo4U – Daily Faces
6. Gaiser – Trashbend
7. Jonni Darkko – Close
8. Justin James – Song So True
9. Joran Van Pol – Faded
10. Mitsuo Nakazato – Drive
11. Julian Jeweil – Yoko
12. Barem – Limbus
CD2 – bonus Mix CD by Hobo
1. Matador-Hawtin – TBA
2. Joran Van Pol – Faded
3. Dandi & Ugo – Alternative Way
4. 4Yo4U – Daily Faces
5. Julian Jeweil – Yoko
6. Gaiser – Trashbend
7. Mitsuo Nakazato – Drive
8. Tripmastaz – Tyree Min
9. Hobo – Incise
10. Jonni Darkko – Close
11. Matador – 51 Mexicans
12. Etapp Kyle – Yuma
13. Barem – Limbus
14. Nsound – Loe
15. Theorem – Formulate