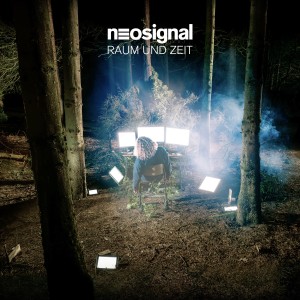 With fans like Amon Tobin, Skrillex and Noisia (who've signed them to their Division Recordings label), you'd expect Neosignal to offer something different – and the German duo (aka drum & bass heroes Phace & Misanthrop aka Florian Harres and Michael Bräuninger) certainly don't disappoint. 'Raum und Zeit' is their debut album.
Neosignal's live show recently had its premiere at London's Fabric and revealed an electronic music outfit bristling with visceral energy. Their influences range from Can to Kraftwerk and Joy Division to Led Zeppelin, and, while their music has elements of early Krautrock, industrial and 80's EBM (electronic body music), it's powered by 21st century, bass-driven production.
Florian and Michael spent the majority of 2012 writing and producing tracks for 'Raum und Zeit' in their native Hamburg, creating a collection of hard-edged electronic music with a touch of rock and funk beneath the German engineering. The end result is just about as far from the world of bottle-popping, deodorant-selling dance music as is possible.
TRACKLISTING
1. Sequence
2. Angst
3. 1000 Volt
4. Temptation
5. Planet Online
6. Raum und Zeit
7. Kosmos
8. Dernier Cris
9. Hitmaschine
10. Parallelwelt
11. Saturn City
12. Jetset
13. 0-negativ
14. Kein Signal
15. Das Diktat