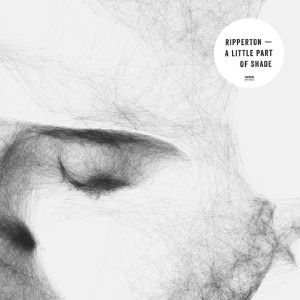 Swiss producer Ripperton returns to present his new studio album "A Little Part Of Shade".
The musician's second full-length album will further deepen his impressive catalogue of work and follow the 2010 critically acclaimed "Niwa" seeing his return to Joris Voorn and Edwin Oosterwal's Amsterdam based Green label. "A Little Part Of Shade" uses sympathetic touches of club synthetics to underline fluidly written and playful melodies.
Ripperton gained popularity as a producer with his Lazy Fat People project releasing on high profile labels such as Border Community, Planet E, or Wagon Repair; he rapidly grew as a solo artist with an almost endless run of key releases on Green, Liebe Detail, Connaisseur, Music Man, Systematic, Dessous and remixes for Radiohead ("Nude"), Laurent Garnier ("Controlling The House"), Ellen Allien ("My Tree"), Beanfield ("Tides"), Max Cooper ('Egomodal') labeled him as a refined studio producer, adding a newfound sense of introspection to electronic house music.
Since the release of Niwa in 2010, Ripperton has been busy working on this album – combining traditional song craft with a more familiar rhythmical style.

TRACKLISTING

1. A Little Part Of Shade feat. Germain Umdenstock
2. I Don't Know feat. Hemlock Smith
3. No More Airplanes
4. She Holds My Hand feat. Andy Ernst
5. Tape Hiss feat. Hemlock Smith
6. Minor Interlude
7. City Lights feat. Van Hai
8. Black Wall feat. Masaya
9. Everytime feat. Hemlock Smith
10. Tales Of Sand
11. Chaos Calme feat. Van Hai
12. For All The Wrong Reasons
13. Spike feat. Hemlock Smith