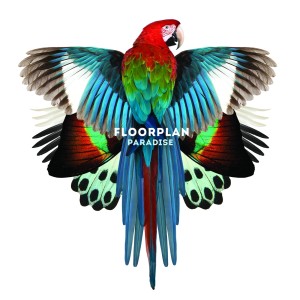 Minimal techno don, Robert Hood, will release 'Paradise': the debut album from Hood under his Floorplan alias.
Floorplan can be seen as Hood's take on house – a take that is as unique and essential as the techno sound that he has pioneered for over 20 years. 'Paradise' promise to take us through a mixture of House, Soul, Funk and Gospel – all underpinned by Hood's trademark driving minimal techno approach that leaves no doubt that you're listening to a Robert Hood track. As he himself confessed to Andrew Weatherall several years ago in .cent magazine. "When you put the needle down on a James Brown record you immediately know it's James Brown. It's the same with Prince. But I ain't Prince…I'm Robert Hood." 

Hood first started releasing music under the Floorplan moniker with the highly sought after 'Funky Souls' EP -released on his then newly launched Drama label back in 1996. A re-press of the EP occurred in 2012 on Rush Hour which re-introduced the hibernating project to a whole new generation. Hood has since released three Floorplan EPs including 'Living it Up', the 'Sanctified' EP and last year's 'Altered Ego' EP. The three EPs subsequently spawned the massive club hits 'Baby Baby', 'We Magnify His Name', 'Altered Ego' and 'Living it Up', taking Robert Hood's name across the techno/house divide.

Tracklisting
1. Let's Ride
2. Baby, Baby
3. Change
4. Altered Ego
5. Never Grow Old
6. Eclipse
7. Higher!
8. Confess
9. Chord Principle
10. Above The Clouds