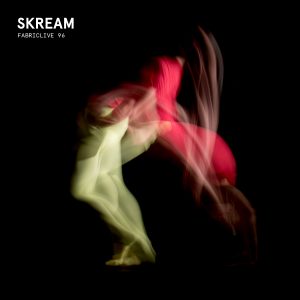 A decade ago Oliver Jones emerged as a pioneering force in the tight-knit South London scene of dubstep. He has continued to expand his palette into new territory, both on his own and as part of Magnetic Man with Benga and Artwork.
A prolific producer, he has acclaimed EPs and albums on many labels including his own Disfigured Dubz imprint. In 2010 he formed the Skream & Benga radio show which paved the way for a two year residency on BBC Radio 1.
FABRICLIVE 96 is a playful journey through the house, techno and disco Skream has explored in more recent years. He blends careful selections in high spirits, channelling the good-time atmosphere that cemented his reputation as one of today's most entertaining DJs.
Tracklisting
1. Hieroglyphic Being, Sarathy Korwar & Shabaka Hutchings – Ashrams [Technicolour] 2. Bufiman – Peace Moves [Dekmantel] 3. James Burton – Sounds Of A Different Colour (Kincaid & Sinàl's Remix) [Of Unsound Mind] 4. Alexkid – Yonqui [Rekids] 5. Jon Rundell – Jack The Bass [Etch] 6. Skream – An Ode To Mr. Smith [Unreleased] 7. Santos Rodriguez – Untitled B2 [Cosmic] 8. Floorpan – Made Up In My Mind [M-Plant] 9. Radio Slave – Screaming Hands (Tuff City Kids 'Krautdrums' Mix) [Rekids] 10. Sascha Funke – MZ [Turbo] 11. Greg Venezia – Lies [Of Unsound Mind] 12. Steve Murphy – They Are Controlled pt. 1 [Domina Trxxx] 13. LA Synthesis – Agraphobia [Plink Plonk] 14. Skream – SDN [Of Unsound Mind]