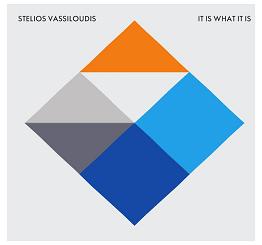 Following on from the debut artist album from Marco Bailey and the second album from Guy J which have both been well received internationally amongst press and public alike as well as huge compilation releases from label owner John Digweed himself in the form of the Structures and Bedrock 12 releases. Following on from the second instalment of the Structures series Bedrock proudly present the debut artist album from rising star Stelios Vassiloudis titled "It Is What It Is".
A fantastic double CD release showcasing forward thinking music and once again showing why Bedrock is one of the leading labels in the electronic scene.
In addition to the many original pieces of work on this album, Stelios has also teamed up with a vast array of talented vocalists and songwriters. "The Z" is collaboration between himself and Sasse who owns and releases music on his esteemed Mood Music label. Based in Berlin Sasse has a long history of successful releases and support from some of the biggest names in the scene. John Dalagelis' involvement with the project (he co-engineered and co-produced the continuous mixes) resulted in him contributing his songwriting and studio finesse to "Sunrise On The Avenue". John runs the very hip Dieb Audio imprint and has released music on a wide variety of labels over the years.
The album is rich with the many vocal talents it hosts with notable contributions from the likes of Astrid Suryanto, Tomomi Ukomori, Anna Maria X and Darren Murray. Astrid has an established history of working with some of the greatest names in electronic music such as Todd Terry, King Britt, DJ Yellow and Morgan Page as well as a plethora of great labels like Nervous, Plastic City and Armada amongst many others. Based in Japan, Tomomi Ukomori has also worked on stellar releases with key labels in that territory like Avex, Apt International and Green Parrot Recordings working with the likes of Mathias Kaden, Hernan Cattaneo, OMB and Hideo Kobyashi. Anna Maria X is a name synonymous with the music scene in Greece whether it be as a DJ or a producer/singer. Anna has been one of the main names in the electronic scene being involved in clubs, radio and of course a whole host of releases with her studio partner, GPal.
Release Date: 11th November