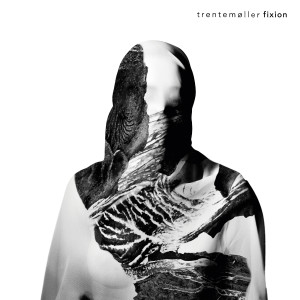 We're extremely proud to present 'Fixion', the fourth full-length offering from
Trentemoller. With 'Fixion', Anders has crafted a logical successor to 2013's 'Lost' – a record that in many ways managed to truly capture the visceral live experience of Trentemøller as a full-band.
In much the same manner that 'Lost' built on from the somber cinematic classic that was 'Into The Great Wide Yonder', 'Fixion' has embraced the Danish artist's trademark melancholy and matured into something uniquely atmospheric and darkly romantic.
While the new album is scheduled for a September release, the first single will be available from June 24th.
'River In Me' features Jehnny Beth of Savages on vocals. 'I've been a huge Savages fan since their debut record.' says Trentemøller. ' I met their producer Johnny Hostile at a festival in Paris and ended up inviting him to support us on our tour. Jehnny actually tagged along for some of the dates. Afterwards, he dropped me a line and asked me to mix the next Savages record 'Adore Life'. Myself, Johnny and Jehnny built a real friendship in the process so it felt right to ask her to sing on a few of the songs. She has this really intense and unique voice and it ended up being really challenging, and fun, to take that voice out of the Savages' universe and into mine.'
'River In Me' will be accompanied by an, in all senses, fantastic video by RITON EMENIUS – a new cross-disciplinary collaboration between Swedish director Åsa Riton and Swedish artist
Andreas Emenius. The duo will create all three videos for the new Trentemøller album, while Andreas Emenius also signs responsible for the album's artwork. Shot in northern Sweden 'River In Me' captures an uncanny love story between two girls in a bleak winter landscape.
Tracklist:
01. One Eye Open
02. Never Fade
03. Sinus
04. River In Me
05. Phoenicia
06. Redefine
07. My Conviction
08. November
09. Spinning
10. Circuits
11. Complicated
12. Where The Shadows Fall