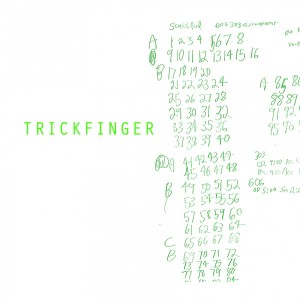 Advancing from his days as Red Hot Chili Pepper's guitarist, John Frusciante has begun the next chapter of his electronic evolution with the self-titled album under his Trickfinger moniker.
Released on Acid Test, Trickfinger is an album made up entirely of hardware built, acid house. As a sub label of Oliver Bristow's Absurd Recordings, Acid Test's growing tower of success can be amounted to their pure innovation, with producers having to use a 303 to create their tracks. Omitting the skills he has gathered over the past two decades of being the former guitarist Red Hot Chili Peppers, he spawned a new way to think about rhythm, melody and sound.
Although a new comer to the game, John Frusciante displays a solid understanding for the hardware and their functions. He has created an intricate collection of club-ready, bass heavy, and no doubt, acid laden tracks.
Trickfinger will be released on Acid Test on May 8th.
Tracklisting
1. After Below
2. Before Above
3. Rainover
4. Sain
5. 85h
6. 4:30
7. 100mc4
8. Phurip