Back in 2001 we can remember buying a Mixmag with a free covermount CD mixed by Timo Maas. The opening track on that mix was Ashtrax's 'Helsinki', a glorious lush electronica track which was uplifting and cosmic in equal doses: it really encapsulated exactly what people loved about forward thinking dance music.
Forward to now, and Ashley Casselle (formerly one half of Ashtrax) is always making the sort of music which can make you dance and think at the same time.
His recent output shines with a nod to the grand masters of Chicago House Music mixed with an ambience and atmosphere uniquely his own. This Summer a new track emerged and was introduced to the world on John Digweed's Transitions Show, 'Dayrise Stardust', featuring the voice of Nat King Cole, is perhaps a defining moment on this mix. Andrew Weatherall, Guido Schneider & Darius Syrosian have adorned their own podcasts, club sets and radio mixes with his new tracks, many of of which will see a release on the new Dayrise Enterprise label he's set up now.
Casselle (as he's often known now) is a real veteran of the scene, and since the Noughties the producer/DJ has played at the world's most prestigious venues including Space in Ibiza, Giant in LA and Womb in Japan; toured the USA and Russia extensively; played on stellar lineups at the world's best events; had his own room at Bedrock, played at premium UK Summer events such as The Social Festival in Kent and made it into the ever controversial DJ Mag's Top 100 DJ poll. He's even had his photograph in the National Portrait Gallery as part of a 'DJ coffee table book'.
With this mix, the English selector has gone above and beyond to deliver one of the more intrinsic Balance Selections' journeys to date. With the help of a vocalist (the ever inquisitive Barbarella) drafted in especially for this mix, Casselle has drawn upon years of experience to craft something truly special. Trust us. This is first-rate….

Balance Selections Q+A
Name:
Ashley Casselle
Location:
London
Facebook:
https://www.facebook.com/ashley.casselle/
Soundcloud:
https://soundcloud.com/ashley-casselle
Mixcloud:
https://www.mixcloud.com/ashleycasselle/
Alias/Producer name:
Casselle, The Casselle Miles Project, The Remote
Labels affiliated with:
Murge Recordings, Loose Lips, Dayrise Enterprise
My most recent 3 releases:

What music did you listen to as a child?
'I remember my Nan playing me Mozart and Beethoven at a really young age on a tape deck, and also all the music from tv programs I watched like The Monkees which were a kinda US Beatles made for a tv series. It was always on in the mornings and I loved their carefree songs and daftness that they had. Then later when my parents got jobs abroad, they'd send me these illegal pirated cassettes from the Middle East (where they lived) of bands such as Black Uhuru, Kraftwerk & Mike Oldfield, which were eagerly lapped up by this particular kid back in England.
When was the first time that you realized that you liked electronic music?
'As a little boy I was fascinated by the age of perhaps 4 or 5 by the lush orchestral, keyboards and lounge music that would be played on daytime tv when there weren't enough programs to show. It was called Ceefax. BBC2 or whatever would go into sleep mode all afternoon in my Nan's house in Hastings, but the tv would be left on with this rather odd yet charming music on and a kind of very early version of the internet with news and travel information on the screen in big blocky graphics.
Later on around then I became infatuated with Chic and Michael Jackson on a family holiday to the Bahamas, as we sheltered from a Hurricane in our apartment the radio would just keep playing 'Good Times' as the taped up windows shook, and the rain pelted down and palm trees bent outside. At the time the track was the most beautiful thing I'd ever heard, then 'Don't Stop Till You Get Enough' just took it all to this level with that soaring pure voice of Jackson's. I would stand and listen and dance to my Nan's record player and play this song dozens of times. They weren't electronic but the grooves were so tight and detailed and layered that they could have been.
Then I openly embraced Gary Numan's 'Cars' No.1 record upon arrival in the UK, a classic electronic record that set the tone for much of what followed.
When was the first time you saw a DJ in a club?
Hailing from Hastings on the South Coast of England as I do, and growing up between the early teenage divides of either smooth soul people or goth and alternatives, I liked both groups and their respective musical styles but that wasn't what was done back then really. You were either wearing black, DMs, possibly dyed black hair and with a seriously forlorn expression (remind you of something nowadays perhaps ? hehe) and into The Cure and Sisters of Mercy. OR it was white jackets, stone washed denim and long curly perms for men and women, and sleekly produced American Soul singers such as the rapturous Anita Baker as an example of premium good taste. I seemed to be mixing both looks and music policies up into some odd hybrid all of my own, which confused some people, especially myself.
Then of course Acid House swept along and I was just old enough to get into the clubs that promoted this new music scene around the South Coast. A new club was started up by a talented young dj with a baby face, a good voice on the mic, who did well with his residency at a glitzy casual hangout called Saturdays, and where he played all the hits and more.
But as this new music took hold in the UK for longer than just the three months usually given to musical trends at the time, so JD (or John Digweed as he's now better known) quickly angled himself at the forefront of a newly blossoming scene and started the Bedrock night we all know and love today, and for a short time, Sweat, at nights in the Crypt in Hastings, and then on the Pier.
He was and is always so passionate about what he's doing and it was fantastic to see him bringing DJs such as Sasha and LTJ Bukem to Hastings and the South East before anybody else, amongst the slot machines and the ping pong tables and the deck chairs.'
Which producers/artists/acts inspire you?
'I'm a big Smiths fan so Stephen Street is a favourite producer for those lush Indie Pop records he does so well. When Morrissey and Marr drafted him in to engineer their second album, their sound soared with weird fx, loads more character and a new charm about them. Later he got the co-producer credits he deserved and went on to work with Blur and many other bands.
Ulrich Schnauss is up there in my electronic gods of all time. His creation of melancholy yet uplifting layered keyboards and arpeggios is impressive, in that he basically plays classic rock guitar lines but on beautiful shimmering synths. It was a dream come true for me getting to remix his collaboration with The Egg (band), 'Electric City', a while ago.
I'm also into what you might call epic pop, particularly Prefab Sprout who in my humble opinion have written some of the most poignant songs about love and are up there with The Beatles or Abba. 'Steve Mcqeen' by Prefab Sprout is an album that just never wears out and is richly dense with real heart and soul coming from the wordsmith genius of Paddy Mcaloon.
I like a newish psychedelic band called TOY who had an awesome dubs album on Heavenly Records recently, released alongside their actual album 'Join the Dots', in a kinda Mad Professor remix way. I love it when rock bands do dance music or electronic inspired things to their guitars and use mad feedback effects for use in your dj sets at powerful back to mine kinda sessions.
I'd say my favourite house and electronica people at the moment are Pezzner, Kink and Lawrence, and newer names such as Oskar Szafraniec and David Platsdacsh, all blurring the divisions between house, techno, ambient and modern disco. They're offering up home or headphone orientated vibes that can be huge in a club yet rather pretty, or weird, in your headphones. It's a sign of a new evolution in some areas of the scene I think.'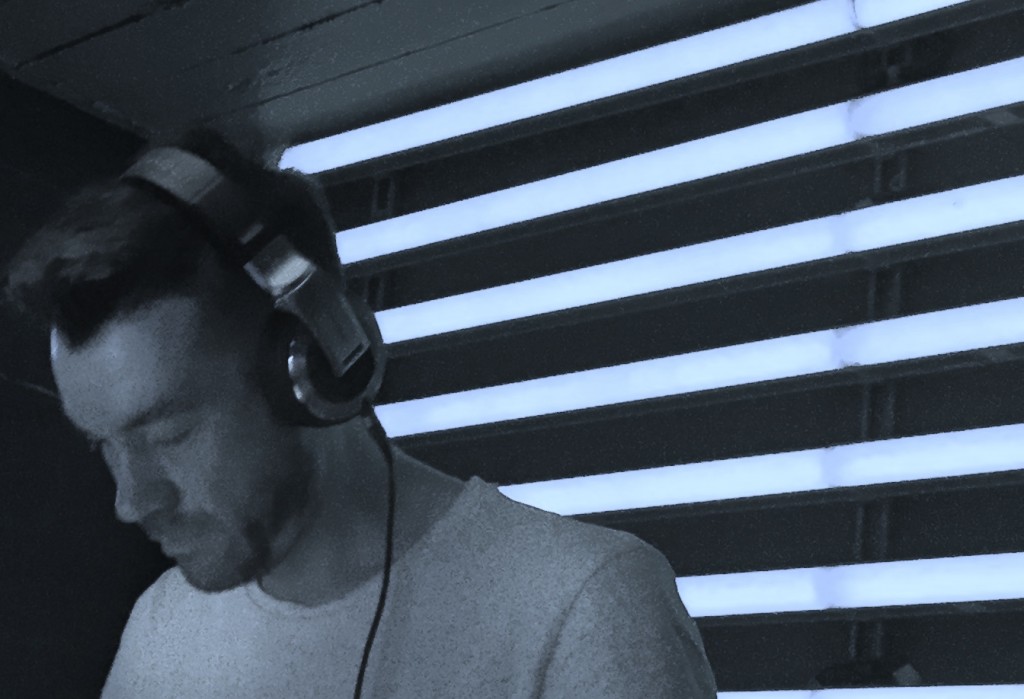 What was the last album that you downloaded/bought?
My friend and occasional collaborator Tom Gillieron (of the Dream Diary label) played me an album back in March by Lusine called 'A Certain Distance' from a while ago. It's haunting, dreamlike and addictive. So much so that I keep streaming it from Youtube on HD and not actually buying it!! (laughs).
It's funny now how ownership of music has shifted from just buying a record or a cd and keeping it, to streaming from sites such as Spotify or Youtube where you don't own a physical manifestation of the music but hey, it's there in the room with you. I've probably never had as many options open to me to enjoy music in all its formats and I use most of the mediums available. I usually buy all my house and techno from a gorgeous German boutique site called What People Play, many of the tracks on the Balance Mix are purchased there. I haven't been back to Beatport for while but Juno comes in very handy sometimes. Phonica and Rough Trade are the two main record shops I go to to buy vinyl twelves.
Before that I think the two cds I bought were Scott Walker's Greatest Hits and Boards of Canada's 'Tomorrow's Harvest'
What is your current production and DJ set up like?
I work at a couple of amazing studios in London, with friends, colleagues and collaborators. Since abandoning my own studio a while ago to make way for a much more compact and simple set up, I adopted Ableton which I use in amusing and absorbing ways at home and all around. Then I'll take some ideas from various sources to work on in three or more beautifully well laid out studios around the city, manned by seriously talented people all after the same highly defined excellence in their work. Then we switch to Logic, or occasionally Pro Tools, to do arrangements, and sometimes work with live musicians such as string players, singers and guitarists.
I consider myself really lucky to work with the people I work with, from co-writers, to mixdown experts, to mastering geniuses, I can never value their input enough coming back into into what I've seeded.
Recently we've been getting some older favourites out from the synth cupboard, and these have been popular on various studio sessions recently such as, arguably my favourite synth ever, the Roland SH-101. Such a pleasure to program and edit, it's so well laid out and easy to get great sounds out of. Especially if you like phat basses and acid noises.
Those trusty Yahmaha DX-7 and DX-100 sounds that are kinda bright yet dusty sounding, always remain popular with us when making house music of any description. And recently the Korg MS-20 is being rather popular on heady late night sessions with its unpredictable span of noise.
My favoured DJ set up is 2xCDJ-2000's, Pioneer DJM-900 or Allen & Heath Xone mixer, preferably with 2x Technics if I'm playing for longer than 1.5hrs.
What releases do you have on the horizon?
'I've worked on some really good tracks recently, a couple haven't quite made the grade but overall I'll be happy to release about 80% of it, which is the most happy I've been with my own music and tracks since the early noughties when my Ashtrax act was at its height.
There's my new occasional The Casselle Miles Project act that we signed to Freddie Sugden's Loose Lips label. 'Penetrate' has not only real plucked violins but a sparsely spread rap in the track, which isn't my usual thing. But now for me it's all about doing the new and odd alongside the more classic. It's very early days for the project and we'll do some more tracks for it soon. It's really underground and weird yet dancey all the time too.
I'm getting the new tracks out there after months or even years of building of their profiles by a small select number of DJs in their club sets and podcasts, and of course radio too. I'm now looking forward to their release.
I'm really overjoyed when a dj such as Andrew Weatherall plays 8 of the new tracks in the same podcast, better than I could ever have hoped for and a kind of personal ambition realised.
John Digweed is currently playing a deep housey remake of Nat King Cole's 'Stardust', called 'Dayrise Stardust' (it's on this Balance Mix too), which he featured on his Transitions Radioshow recently. And people as diverse as Guido Schneider, Moodymanc and Darius Syrossian have been featuring some of the new music on Radio1 Essential Mixes and similar.
I get a massive thrill when a top DJ plays my records and it's vindication that my own ideas and my version of house or techno at the moment is working out, and it's certainly what some people want. It's a good feeling.'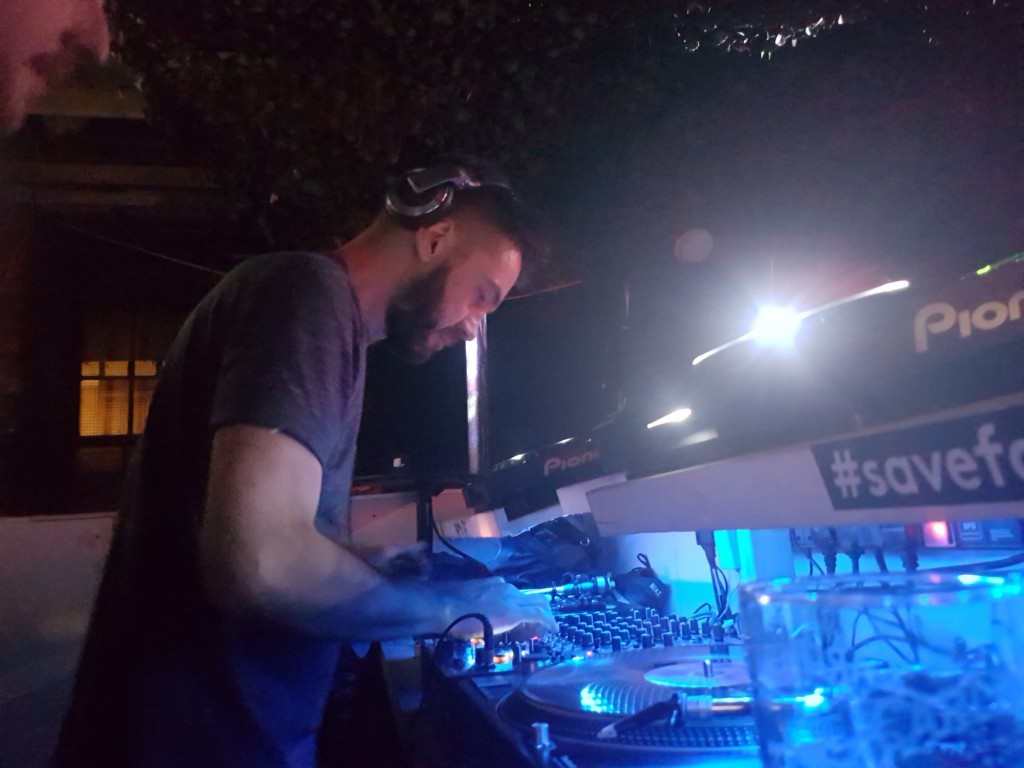 Where can we hear you perform?
My next gig is the day before New Year's Eve, so effectively NYEE then haha. It's at an ace place in South West London called The Vault, a long tunnel like room beneath a pie shop that has a terrace looking out onto the River Thames and some legendary DJs playing there such as Balearic pioneer John Sa Trinxa. Then I'll be doing Holland and Berlin again soon.
I'm talking with a couple clubs in London about a residency of sorts, funny that you should mention that. I won't know anything just yet and it's got to be the right time for that change for both them and me naturally.
But the idea of taking a regular job at a top club and just being there week in, week out, or at least month in, month out, really appeals to me and it's something I know how to do well and build that family at home vibe, get to know the regulars, and gauge how to build into another dj's music gracefully and respectfully, something you don't seem to witness too often these days.
Tell us more about the podcast you made for Balance?
I chose to make what I call a 'Poshcast' for my Balance Mix. It's a bit of a daft name that I use to describe a mix which is (usually) made in Ableton after I select the tracks that I think will work together, based upon recent club sets, or by simply playing around with them at home in the headphones in an odd little 'Traktorry' program called Mixx. It's a fun freeware bit of kit that allows me to play and mix tracks in my headphones with no other fuss or need for any controller kit. It's not the sort of thing I'd ever use to play out with, but it's perfect for throwing tracks together and getting keys to match nicely.
I'm equally happy recording my club sets live and then releasing those which I've done twice this year, but in the couple of months building up to this release with you guys I either didn't record the better sets, or what I did record didn't quite capture the mood and intent of what I want to do for you. I love all the music I've included here and I think that I've done what all good djs do, which is to take ownership of the tracks I've edited, mixed, and put my own spin on them. That's what DJing's about really, making mostly other people's records fit your own style and present them as your life choices.
The good thing about making a dj mix in a computer is that it suddenly looks and feels like we're making a huge long production track. This is where I am equally at home too, honing and perfecting elements in the studio for long hours at a time just like when I work on my own productions or remixes. The possibilities with this way of working are endless, and I certainly had loads of fun working with the rudely talented Rico Casazza (who also has two tracks included here) on the fluid transitions and long trippy mixes at his studio room in Clapton, East London.
But I can safely say that I wouldn't do anything in a computer built set that I couldn't do live, and many of the mixes here were born out of simply djing out in clubs and finding those magical two or three tracks that all melt into each other like butter.'
My Recommendations
The top track in my DJ wallet currently is:
'Such a tricky question this, however I'll say 'Friends in Distant Lands' by Rai Scott on TH Pressing, it's on the Balance mix for you guys and another of those tracks that you'll only find on vinyl. Its simplicity yet layered lushness make it really rather special. And a big mention for Tominori Hosoya for sending me the Wav after I spent the best £12 I've spent for a while on the whole EP on vinyl on TH Pressing'
If I could recommend only one of my tracks for you to listen to it would be:
I'd say take a listen to 'Stash Directly to the Sun' by Justin Steel and I, featuring a girl from Ibiza called Barbarella. It's new, not out yet and yepp, you guessed it, I put it on the Balance Selections Mix.
Then I had the idea of getting her into the studio to do some continuity, her asking when her track's coming on, which she actually did recently to a DJ friend of ours, and which gave me the idea to do it on this mix. She proclaims a love for Acid later on in the podcast too. She's ace and is a real little star in the making with her band Barbarella and the Angels.
If I could recommend only one track for you to listen to it would be: 
The Supermayer remix of Rufus Wainwright is just such a perfect record, it's full of unexpectedly wonderful twists and turns. I own it on vinyl twice haha.
My favourite Balance compilation is:
James Holden and Danny Howells, both first equal :-)
The last movie I watched that I really liked:
I'm in the middle of watching 10 Cloverfield Lane which has a kinda mysterious atmosphere to it.
My favourite TV show:
Doctor Who, Curb Your Enthusiasm
If I could choose anyone to compile a Balance comp it would be:
Mr C, Francois K, Lawrence, Sasha
Tracklist
1. Rai Scott – Music Inside (re-edit) [Inner Shift Music] 2. Kito Jempere – I'm Saved (re-edit) [Room with a View] 3. African Healing Dance feat Wyoma – At One (Atjazz Remix, re-edit) [R2 Records] 4. Atjazz – Out Of My Life (dub) [Atjazz Record Company] 5. Climate – Crazy (Ashley Casselle Remix) [White Label] 6. Axel Boman – 1979 [Pampa Records] 7. Rico Casazza – Introducing [Serialism Records] 8. Oskar Szafreniec – Ghetto Dub [Cyclo] 9. Rico Casazza – Unleash Zen [Sustain Release] 10. Pezzner, Aki Bergen – Tarareando feat Terry Grant (Terry Lee Brown Junior Remix) [Neurotraxx Gold}
11. Casselle & Steel – Stash Directly to the Sun feat Barbarella [White Label] 12. Kiko Navarro – Camon Yo [Plastik People] 13. Mr.C – Standup (Jay Tripwire Remix) [Superfreq] 14. Love Maschine – Connected (Ashley Casselle & Tom Gillieron Remix) [5000 Records] 15. Obsolete Music Technology – Lone Passenger [Dolly] 16. Affie Yousef – Sprit Acid [Fina White] 17. Starr Looney – Jakko Mammi (Original Mix) [Snuff Trax] 18. Karizma – Groove A K Ordingly (Atjazz Remix, trackapella) [Atjazz Record Company] 19. Djebali – God's Dreams (trackapella) [Djebali] 20. Rai Scott – Friends in Distant Lands [TH Pressings] 21. Mathew Jonson, Sebastian Mulleart – Pollen 4 Life [Hypercolour] 22. Lawrence – Nowhere is a Place [Smallville Records] 23. Slow Learner – Honey [Fina Records] 24. Subaske – Between [Post Pluto] 25. Casselle & Steel – Dayrise Stardust feat Nat King Cole [Dayrise Enterprise] 26. Pilas – Fran Sin Nata (re-edit, trackapella) [Dream Diary]