Marcus Alexander aka Combination Lock hails from Canberra, Australia and he like his music deep and cerebral. The mix that he submitted for the Balance Community mix series is a perfect snapshot of what he is capable of and is the work of man that has been doing this for years. There is a lot to sink your teeth into with Marcus' mix and it might even be bewildering on the first listen. The start of the mix is a full ambient excursion with drone elements and interesting soundscapes before the first semblance of a beat arrives around the 11 min mark. In fact, It's only once Narcotic 303's excellent 'Fauna' kick in around the 20 min mark that you might feel like you're back on familiar 4/4 ground – and don't for one moment think that is a disparaging remark as even here Marcus manages to play his cards close to his chest with an air of mystery that sucks the listener in deep.
"The mix was crafted with the idea of a headphone listening experience that tinkers with the listener's imagination through deep electronic sounds, drone, dub & techno beats" Marcus explains on the idea behind his mix. Mission accomplished we say. His knack for finding the right track combined with his pretty deep crate digging skills make for one interesting ride that takes in producers and labels across the whole electronic music spectrum. There is enough melancholic melodies in here keep the most avid of melody hunters happy -special mention here to the hauntingly beautiful Tin Man remix of Recondite's 'Petrichor'– and there is a definite explosion of energy towards the end as the focus turns to the dancefloor.
Feel free to lose yourself in this one… and remember to submit your mixes as we would love to hear from you!
=====================================================================================
Name:
Marcus Alexander
Location:
Canberra, Australia
Alias/Producer name:
Combination Lock

Labels affiliated with:
None at the moment!
My last 3 releases:
Only Time Will Tell (mix on Soundcloud)
Soundcloud:

What music did you listen too as a child?
Music was not a major part of my childhood as I was more of a sporty kid. However, the novelty of playing Neil Diamond, Boney M and Christmas Carols on my parent's record player is entrenched in my memory.  My mother is from Peru so the Latin American music always came out during parties which I found very amusing at a young age.
When was the first time that you realized that you liked electronic music?
I was 17 years old when an old friend of mine had The Prodigy album "Experience" playing in his car. It was definitely an 'experience' and opened eyes to electronic music, but my passion for alternative punk rock (such as Fugazi, Janes Addiction and Chilli Peppers) was still very strong. It was about five years later when I bought Skitzmix 4 and my taste completely turned and I realized electronic music and DJ mixes was my future.
When was the first time you saw a DJ in a club?
The first time I bought tickets to see a specific DJ was a rave in Canberra back I think in 1999 and the DJ's were all Aussie including Bexta, Ajax and Mark Dynamix, to name a few.  I was young and experiencing this new world of electronic music so it was either go hard or go home. I remember walking out of the complex with the sun blaring down on me dripping in sweat and six kilos lighter – great times!
Which producers/artists/acts inspire you?
Hernan Cattaneo never fails to inspire me as well as John Digweed and the work he has done paving the way for electronic music. The DJ's/music selectors, producers and untapped talent who post their work on the Balance Community forum and on other audio platforms also inspire me. It is inspiring to share music with each other and hear the hard work budding artists put into their craft.
What was the last album that you bought?
Danny Howells Balance 024 of course.
What is your current production and DJ set up like?
Very simple – two CDJ-800s and a DJM-300-s set up in the study, but I mainly use Ableton Live on the laptop so I can sit on the couch next to my wife to keep her company while I do my thing.
What releases/gigs do you have on the horizon?
I intend to release another mix in the next couple of months and then as the year goes on start putting my energy and focus into production work and see what happens.
Who would you choose to mix a Balance compilation and why?
Erwan Castex (aka Rone) has released inspiring music lately. His album 'Tohu Bohu' leaves me with chills every time I listen to it and his mixes are brilliant.
What is your fave Balance mix?
Without doubt Chris Fortier's Balance 007 especially CD2. To this day it still sounds fresh and ahead of its time. There are plenty of very close runner ups.
Tell us more about the mix that you submitted?
The idea was to create a mix that is entrancing, personal and inspires imagination. I subtly layered a number of background sounds to remind us of our natural surroundings and create a sense of adventure. It was crafted on Ableton which helped with some of the layering, but surprisingly I only needed to make a few minor edits to help flow and enable tracks fit together. I worked on it most nights for about two months digging deep in my 'tunes to be used' folder with the hope of fitting different elements of electronic music without losing the direction of the mix and character of each track.
My Recommendations
The top track in my DJ wallet currently is:


If I could recommend only one track for you to listen to it would be:
An epic tune!

The last movie I watched that I really liked:

My favourite TV show: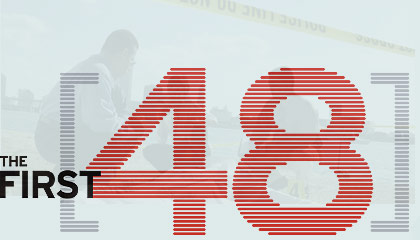 =================================================================================

Balance Community Series mix winner: Combination Lock

Tracklisting
1. The Iron Gate Intro 0:00
2. Kazuya Nagaya – The Sea Spill Over Into The Sky [Minus] 0:18
3. Robag Wruhme – Brucke Vier [Pampa Records] 2:19
4. Monolake – Toku [Imbalance Computer Music] 3:15
5. Noah Pred – GhostBusser [Thoughtless Music] 4:27
6. Death In Vegas – Drone Reich [Portobello Records] 6:40
7. The Kilimanjaro Darkjazz Ensemble – Cocaine [Parallel Corners] 9:28
8. Nadia Strulwigh – Dimension (Edited) [Cinematique] 10:55
9. Ali Khan – Inazuma [Dewtone Recordings] 14:44
10. Deepchord Presents Echospace – Abraxas [Modern Love] 17:00
11. Narcotic 303 – Fauna [Deep In Dub] 21:22
12. Blazej Malinowski – The Key [Silent Season] 27:18 (Street Voices fade-in 27:56)
13. Recondite – Petrichor (Tin Man Remix) [Acid Test] 31:17
14. Electric Rescue – Silky [Bedrock Records] 36:00
15. Nature Soul Cybertronic – Shadows [Zensur] 37:47
16. Agraba – Around The World [Wavetech Music] 38:51
17. Pantoone – Adamantium [Polytechnic Recordings] 41:43
18. Sergey Shturman – Faustmart [Green Snake Records] 45:07
19. Seelow – Fatal Chord [The Final Experiment] 47:45
20. S.A.M. – Nangijala (Marceo Plex Reggae Edit) [K7 Records] 50:31
21. Benny Rodrigues – Klippenklappen [Desolat] 52:33
22. Wareika – Black Sea [Visionquest] 54:36
23. Guy Mantzur & Guy J – All In [Sudbeat Music] 56:43
24. The Field – A Guided Tour [Kompakt] 60:00
25. Electric Rescue – Lili Reve [Bedrock Records] 64:21
26. Cesar Lombardi & Luis Bondio – Toro [Renaissance Recordings] 68:11