It's very rare in today's digital age to find an artist that has built a profile for themselves without the backing of any productions. However, for the last 4 years Atish Mehta has been forging a career for himself through only DJing, and a small gig in San Franisco has turned into a musical journey that his seen him play live across the globe. Anyone that has seen Atish live can attest to his natural enthusiasm for music which is only matched by his ability to entertain a dancefloor. His mixes on soundcloud has seen him amass quite a following and the quality of his monthly podcasts has led to his play counters increase from 2000 to around 20 000 plays in no time.
Atish's natural talent and passion for music haven't gone unnoticed: Lee Burridge asked Atish to play on the legendary Robot Heart bus sound system at Burning Man in 2011, and Atish has been invited back every year since. He's also been honored to open for and tag with some of the most respected names in dance music including John Digweed, Danny Howells, Guy Gerber, M.A.N.D.Y., and Tyrant. Currently, Atish is on Listed Bookings' roster, and he is a resident at Listed's monthly party, Play, at San Francisco's world-renowned club, The Endup. He's also the resident at the long-running quirky monthly event, Tutu Tuesday..
We are very excited to have Atish mix the latest Balance Selections podcast, and with this mix (as Atish acknowledges) he has shown his appreciation for  various shades of house: "With this Balance mix, I touched on some pretty sounds, some deep ones, lushness, a touch of techiness, and a proggy-influenced finish with a hint of epicness (but hopefully not cheesiness)." It took Atish 2 months to put this podcast together and you can definitely hear his attentive approach towards track selection, and how each track compliments the next. ("Sometimes I'll spend up to 45 minutes just on a single transition…"). It's this attention to the finer attributes of the mix that has made Atish a regular visitor to clubs around the world….
=================================================================================
Name:
Atish Mehta
Location:
San Francisco, USA

Alias/Producer name:
Atish

Soundcloud:
soundcloud.com/atish
Facebook:
www.facebook.com/atishmusic
My last mix:


What music did you listen to as a child?
My exposure to music started with classical music.  Around 5 or 6 years old, my parents had me take up violin, so my earliest memories involve me fighting and crying when I was forced to play Bach, Vivaldi, and other composers who I have come around to appreciate now that I'm older.
When was the first time that you realized that you liked electronic music?
I grew up just outside Chicago when house music was becoming a thing (the 80's). I wasn't old enough to make my way to the clubs just yet, but I do remember late Friday and Saturday nights I'd tune in to hear this "repetitive robot music" which I later understood was house and techno…I actually remember I had to ask my mom what a perculator was! A few years later in high school, I got exposed to electronic acts like Aphex Twin, Orbital, Chemical Brothers, and of course Paul van Dyk and Paul Oakenfold.
When was the first time you saw a DJ in a club?
It's actually pretty hazy for me to remember, though it was most likely Danny Howells in Los Angeles.
Which producers/artists/acts inspire you?
I hope it's ok to choose an act outside of dance music. One of the most inspiring acts that I felt had the full package was a post-hardcore punk band, Fugazi from Washington DC. Their songs were interesting and often challenging while still listenable. They had a stage presence that expressed how much the music moved them. I think what really completed the picture in my eyes was their dedication to the DIY ethic and dedication to their audience. They had never followed the money as they optimized to keep their ticket prices as low as functionally possible to make their music accessible to their fans, and they generally had a strong sense of morality and discipline as a strong backbone of their approach to doing things.
What was the last album that you downloaded/bought?
I haven't been buying too many albums these last few years as I buy most of my music individually by the track. That being said, recently I was prepping for a road trip, and I couldn't find my copy of Sasha Airdrawndagger (one of my favourite driving albums), so bought it again…The actual compact disc too! I still do buy vinyl from time to time. Around the same time I went on that road trip, I bought Tortoise 'TNT', a really nice post-rock album.
What is your current production and DJ set up like?
On the DJ front, I started by playing on vinyl, but as a pragmatist, it didn't really make sense for me once I started getting gigs outside my living room. These days, I'm a pretty dedicated Traktor disciple. As much as I try to prepare for gigs beforehand, many sets I play go in a direction different than what I originally expected. The search functionality in Traktor gives me the flexibility to quickly pull up any track from my entire collection that would otherwise be impossible scrolling through a list of thousands of tracks on a CD-J. Playing on Traktor lets my musical mind wander during a set.
What releases do you have on the horizon?
I suppose I'm part of rare breed amongst DJs of my generation, as I'm not producing any music and fully focused on DJing. I definitely would love to play my own music at some point, but from a practical perspective, I don't have the time to take that on without losing my sanity. I do spend quite a bit of time focused on my almost monthly soundcloud podcast (soundcloud.com/atish), so that's the closest equivalent I have.
Where can we hear you perform?
I'm pretty excited to head off to Burning Man in just a few days, where I play quite a bit…perhaps too much. This year, I think I'm scheduled to play 6 announced gigs, one of which will likely be a 10+ hour set. Burning Man is really inspirational to me, both as an artist as a person as I feel it unlocks a certain amount of freedom and playfulness that aren't so easy to come by in the "real world".Outside of Burning Man, I play quite a bit in my home of San Francisco and I usually have a couple gigs around North America every month. I'll spend 1-2 months a year touring outside North America, too.
Tell us more about the podcast you made for Balance?
While I try to make sure that every mix I assemble is different, I do have a consistent approach. For a majority of the mixes I release, including this Balance one, I assemble them with studio software rather than recording them live. Doing this allows me to obsess over technique of my mix transitions – sometimes I'll spend up to 45 minutes just on a single transition. Compiling a mix in studio software also enables me to easily iterate over a mix over time by swapping track in and out. This Balance mix in particular took me much longer than usual (almost 2 months), and I spent time working on it in various countries and continents.
I believe a good mix should weave in and out moods and feelings while still remaining cogent. With this Balance mix, I touched on some pretty sounds, some deep ones, lushness, a touch of techiness, and a proggy-influenced finish with a hint of epicness (but hopefully not cheesiness). Over the years, Balance has been a name in dance music I've associated with quality, so I'm excited to be a part of it, and I hope the listeners feel it lives up to the quality bar.

My Recommendations
The top track in my DJ wallet currently is:
I think I've played Kevin Yost – A Little Too Much at my last 5 gigs. It's interesting how tracks I play the most aren't necessarily the most brilliantly produced ones. In this case, it's a good track, but it's not mind-blowing, production wise (no offense intended to Mr Yost). I think the reason I play the hell out of this track is its flexibility and utility: I can use it to transition pretty easily out of the last DJ's set, or use it to set myself up to go in various directions.


If I could recommend only one of my tracks for you to listen to it would be:
As mentioned, I'm not producing music, but as of late people have been giving me good feedback on my April mix…

Also, the mix that put me on the map outside of San Francisco would be my 2012 Burning Man Robot Heart set…


If I could recommend only one track for you to listen to it would be:
It's a track that most people have heard and most DJs own: Andre Lodemann 'Where Are You Now?'. It's a phenomenal tune that's incredibly versatile and tells a story within itself. I've heard it a million times on the dance floor but still doesn't feel overplayed.

My favourite Balance compilation is:
Easiest question in the interview…Lee Burridge Balance 012!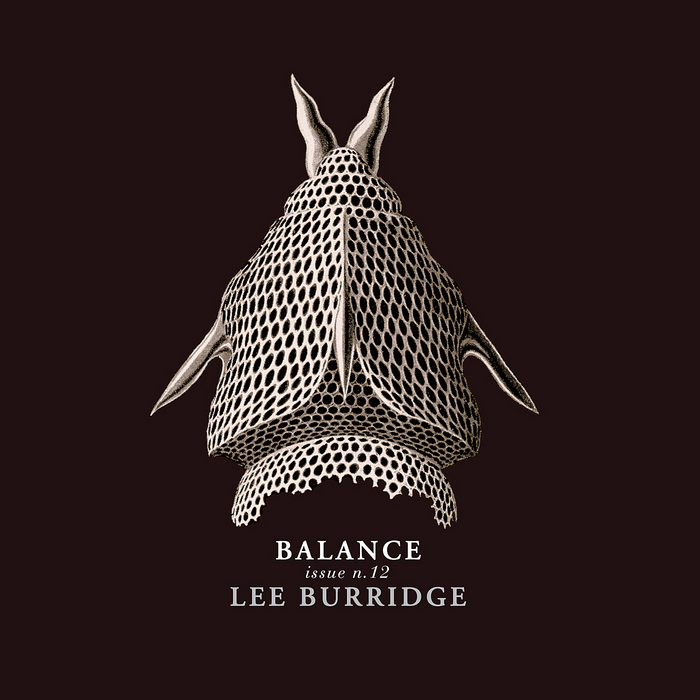 The last movie I watched that I really liked:
A totally boring answer, but I don't really like movies!
Tracklisting

1. Chrome Sparks – Star Step [Future Classic] 2. Just Be – just Another Late Night [Maison D'etre] 3. Dark Sky – Rare Bloom [Mister Saturday] 4. Dance Spirit – Late Night Early Mornings [Supernature] 5. Midas 104 – Horus feat. Graciano music [Einmusika] 6. Reference – Unified Movement [200] 7. Kevin Yost – A Little too Much [I Records] 8. Djuma SOundsystem, Shades of Gray – Madness (Alex Dimou rmx) [Audiomatique] 9. Alessio Mereu – Sore (John Tejeda rmx)
10. Borka & the Gang – Fly (schNee rmx) [Der Turnbeutel] 11. In2Deep – On Rainy Days (Patlac rmx) [L'enfant Terrible] 12. Talul – Arythmika [Parquet]