On this special edition of Balance Selections, Kiz Pattison and The Stupid Experts combine to deliver 2 hours of quality electronic dance music.
Kiz Pattison, based in Birmingham UK started his production path just 8 years ago, slowly cultivating his unique darker edged progressive techno sound. In that short time he has carved an impressive discography with releases on some of the underground's finest labels through the likes of Selador, Renaissance, Forensic, Zero Tolerance, Platipus, and Balance Music to name just a few…
The Stupid Experts are a duo originating from the small town of Hawick in the Scottish Borders, now residing in England. The pair knew each other as youths and soon realised they had the same love for electronic dance music. Together, they have already released music on various labels such as JOOF, Colorize, Perfecto Black, and most recently with Anjunabeats and Bedrock.
Balance Selections 191: Kiz Pattison & The Stupid Experts

Tracklisting:
Kiz Pattison (Part 1)
1: Marvio – Exit Exist
2: Robots With No Soul – Sedona Circle
3: Orsen – Nocturnal
4: Kiz Pattison – Dapples
5: Dominik Marz – Object In The Mirror
6: Ella Minus – Megapunk (Sofia Kourtesis Remix)
7: Bluer – Than Blue
8: Kiz Pattison & The Stupid Experts feat. Kiki Cave – Control Our Ideas
9: Dem Natka – Deep Image
The Stupid Experts (Part 2)
10: Tripolism – Echelon
11: Elliot Creed – Cloud Of Fire
12: Redspace & Lluis Ribalta – Cosmic Absolute
13: Underworld – Dark & Long (Paul Hawcroft Unofficial Terrace Remix)
14: Junkie XL – Graziano
15: Kiz Pattison & The Stupid Experts – Back To Back
16: Leftfield – Swords (The Stupid Experts Respray)
17: Lexicon Avenue & Toledo – The Prospect
18: Junkie XL – A Fluff Scam
19: Bonobo ft O'Flynn – Otomo
20: Luke Brancaccio & Gai Barone – Always (Framewerk Chillout Mix)
21: Luke Brancaccio & Gai Barone – Always (Framewerk Synth Dub)
22: Klaudius – Unleash
Balance Selections Q+A
Name: Kiz Pattison
Location:UK
Facebook
Soundcloud
Instagram
Alias/Producer name: Kiz pattison / Kiz
Labels affiliated with: Selador, Renaissance, Platipus, Forensic, Zero Tolerance, Balance Music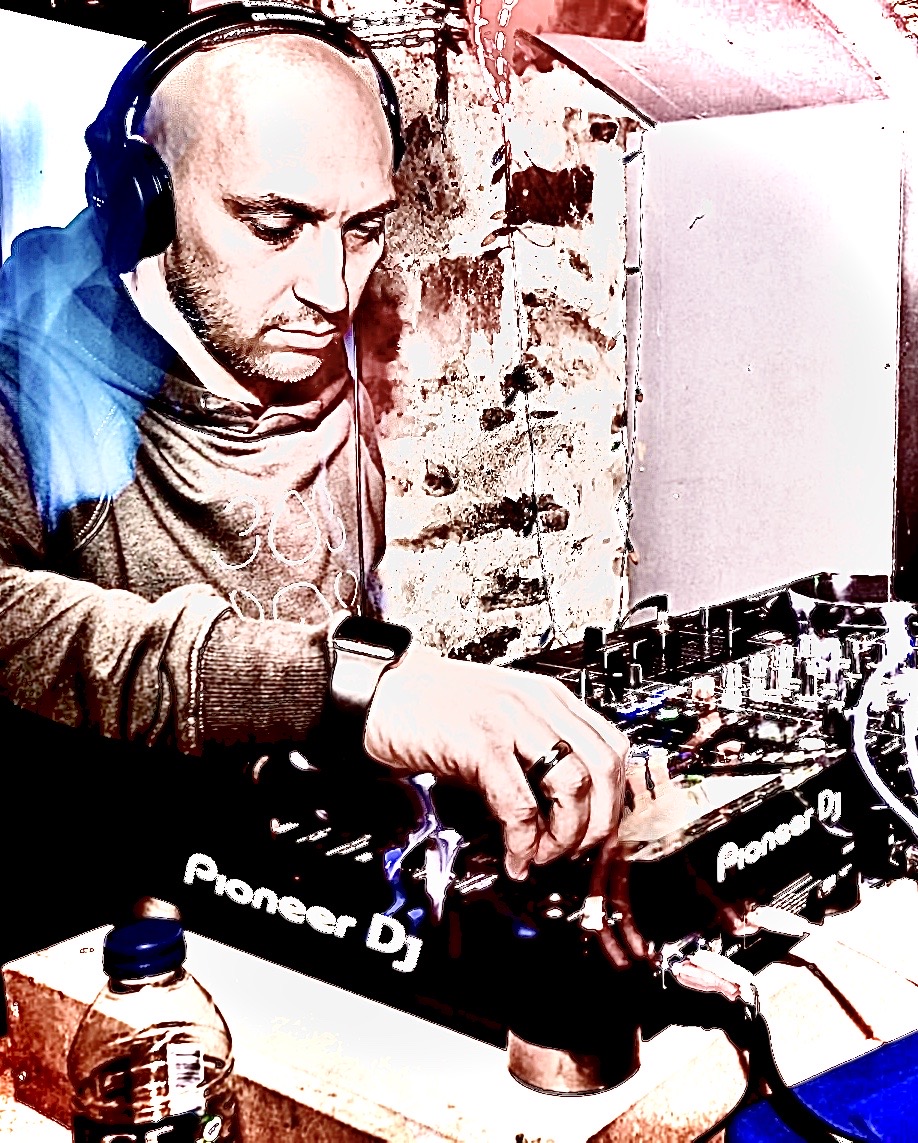 Name: Dave Walker & Ally Brown
Location: Leamington Spa / Blackpool (both from Hawick, Scottish Borders)
Facebook
Soundcloud
Instagram
Alias/Producer name: The Stupid Experts
Labels affiliated with: Bedrock, Anjunabeats, Guerilla Movement, Perfecto Black, JOOF, Freegrant Records, Armada, Flashover…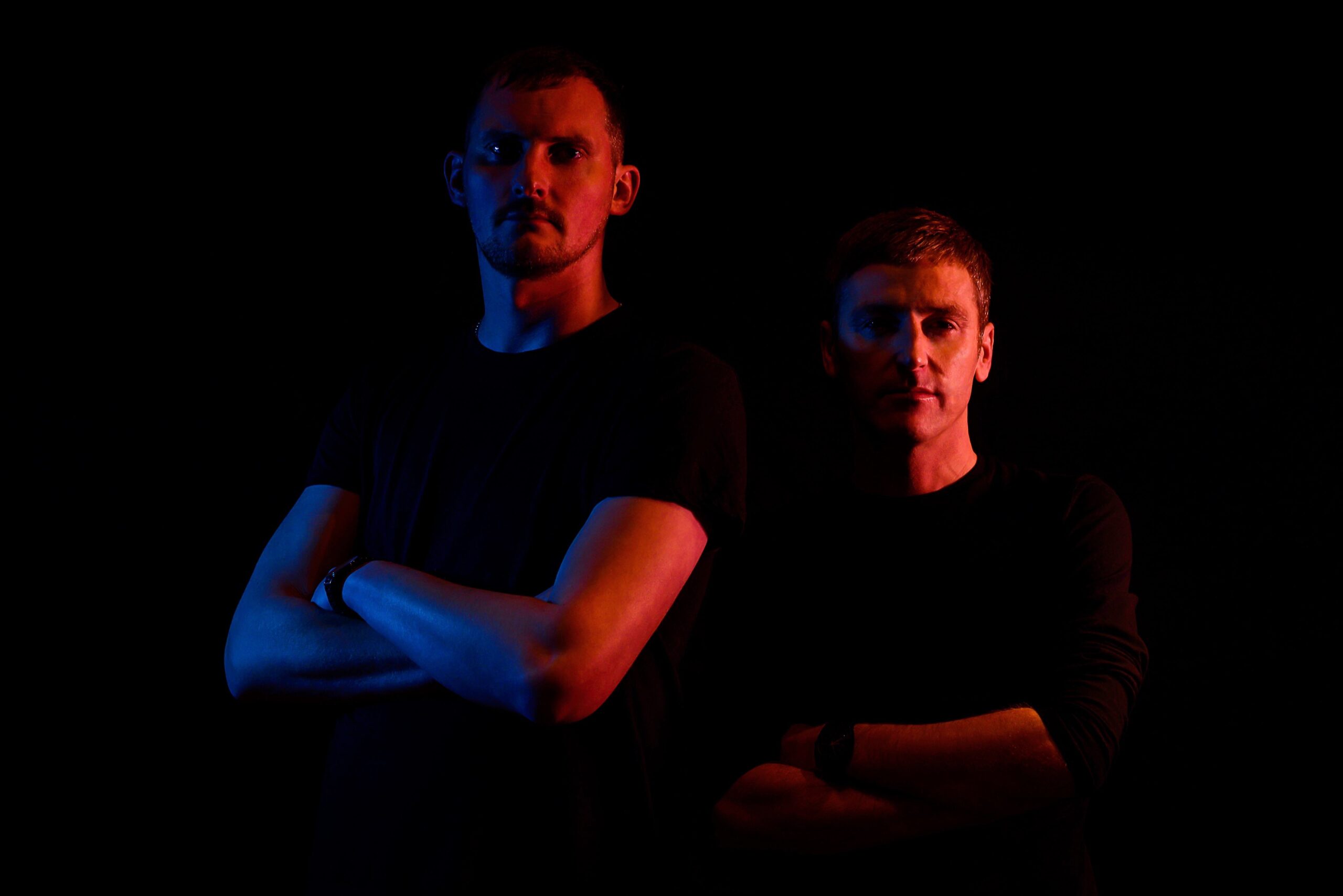 My last 3 releases:

Kiz Pattison

Kiz Pattison & The Stupid Experts – Back to Back 
Kiz Pattison –  Form Agreement 
Kiz Pattison – Wandering

The Stupid Experts

The Stupid Experts feat Joe Haze – Dusk 
The Stupid Experts – Finding Space 
The Stupid Experts – S.S.S.O.N
What music did you listen to as a child?
Kiz – My brother got me into music, I was maybe 13/14, he's a bit older than me and used go to clubs well before I was old enough… He used to bring mixtapes home from clubs and raves which I'd listen to, so I was thrown straight in at the deep end with the likes of Carl Cox, Fabio, Grooverider etc… then, a bit later it's was tapes from clubs like Moneypennies, and Chuff Chuff, with DJ's like Al Mackenzie, Jim 'Shaft' Ryan and guys like that..
Ally – My earliest memory of music was sitting behind my mums couch while they were all having a drink enjoying themselves… I was listening to Tears for Fears, Europe, Genesis, Whitney Houston etc, but in later years then started to love electronic music. Listening to the likes of QFX, Ultrasonic and loving DJ's like Bass Generator, Mikey B, Tom Wilson and many more
Dave – My music growing up was old street sounds electro. It started when I first heard The Rocksteady Crew and I was hooked on that style. I was massivly influenced with the whole Beat Street thing.
When was the first time that you realised that you liked electronic music?
Kiz – As I said,  I went pretty much straight into electronic music from the start. Nothing else really grabbed my attention… When a lot of my mates were listening to bands like Oasis, Blur or Ocean Colour Scene or what ever, I was off listening to the Prodigy, Chemical Brothers, and Leftfield… My brother gave me a Laurent Garnier mixtape from Space Ibiza. I still have it, and it definitely grabbed my attention more than anything else I'd heard up until then.
Ally – I remember 'The Final Countdown' by Europe in my early years and absolutely loved that synth sound… Didn't know at the time, but it was my early love for synthetic sounds. Hated the guitar bits but just LOVED that synth. I've since grown to love a blend of both synthetic and organic "Real" sounds. But that early sound was massive for me.
Dave – As I mentioned earlier. I think electronic dance music was the first time I actually paid any attention to music. Early 80's electronic dance music.
When was the first time you saw a DJ in a club?
Kiz – The 1st club I went to was a small local club in my town called 42nd street.. An under 18's night on a Monday night they just had local DJ's playing house music, but I ended up getting a job there on Friday and Saturday nights, collecting glasses, I figured I could listen to the music and get a earn a few quid at the same time … I got the sacked after about 3 months because I spent to much time talking to the DJ's rather than collecting glasses.. 😂
The 1st DJ's in a proper night club that really hit home for me was Sasha & Digweed at a club called Wobble in Birmingham. Alot of clubs in Birmingham were all about dress codes and vip's at the time, but Wobble was the opposite of all that.. A proper dirty little box of a club… sweat dripping from the ceiling, pretty gross really when you think of todays covid times, but it was an amazing club.
Tunes I remember were Skylab 2000 – Auburn, RITM remix of 'Inner City Life' by Goldie, and Slacker 'Scared'. Dave Clark was playing in the other room, if I remember right.
Ally – I was about 15 and could get into clubs cos I was taller than the bouncers… Didn't know what I was seeing at the time but watched some local DJ's in Dielsels, Hawick. These guys are highly respected by anyone from my hometown that were there at the time. Dave (the other Stupid Expert) used to DJ there, but that was before I started getting in with my late friend Steven (RIP mate!) – but his now wife used to sell me booze! Hahaha. Different times back then!! The first time I went to an event was when I was 17 – Telewest Arena in Newcastle – saw Tiesto, Marco V, Tall Paul etc– but at the time all I cared about was hard house and the Sundissential room! Lisa lashes, Anne Savage, John Kelly, Tidy boys etc. What an experience at that age!!
Dave – First time I saw a proper DJ was 1989. Grooverider was playing at Carlisle Sands Center. He was supporting a band called Inner City. Blew my mind!
Which producers/artists/acts inspire you?
Kiz – I loved the way acts like Leftfield, Underworld, and Chemical Brothers performed live sets.. mind blowing everytime I see them. Producers wise there's way to many to mention.. so much inspiration to draw from all areas of electronic music..
Ally – These days, inspiring artists for me are people like Jon Hopkins, Bonobo, Kiasmos, Ben Bohmer, and pretty much anyone that understands how melody should be used in music (sounds daft but I know when I mean) – Back in the day though, what shaped me was much much older music. I won't go into that though haha – be here all day !!
Dave – I'd say Hybrid, Chris Scott, Barry Jamieson. Hybrid just blow my mind at the utter quality of their productions. Their epic scoring style songs are just insane.
What was the last album that you downloaded/bought?
Kiz – The last album I bought was Quivver's album on Bedrock.. when Quivver makes any new music, you just buy it without question, I've chatted with Dave about this album before, the production is just ridiculously good! I've also just had Maya Jane Cole's new album, which is really cool.
Ally – I don't even remember the last actual album I bought – mainly because when I got into music, I never had a lot of time (Still don't) and I guess I got very self indulgent, only listening to my own stuff (or Dave and I) just to imagine what I thought would make it better. Shite story… so!
Dave – The last album I bought was Quivver's Revelate album. I pre ordered it and waited until midnight so I could listen to it as soon as possible. The production quality was insane, and you couldn't pigeon hole the album. It had a real eclectic mix of different genres, but it was all still amazing.
What is your current production and DJ set up like?
Kiz – My production set up is really simple tbh, (I have 2 kids, 3 dogs, and a cat… so space is getting less and less for a home studio)… it's literally as minimal as you can get, 15" MacBook Pro, Sennhieser HD800 headphones, running Ableton 11. Only hardware im using currently is Sensel morph pad.. (https://morph.sensel.com ) I have a stupid amount of plugins.. And, probably don't use half of them… My go to is still always the U-he plugins, and NI Reaktor 6 & Massive X.
My DJ set up is the standard pioneer cdi's & mixer , you cant go wrong with the pioneer. I do still have my 1210's and still use them at home… But, out and about I'm CDJ only these days.
Ally – Since I moved house It's pish! (I moved to a detatched house with no neighbours for the exact reason of being able to produce whenever I wanted, mainly because my inspiration comes at night, and no neighbours wanna hear me boshing it it out at 4am!!) – but right now its in my front room and I do it on headphones!! Soon to change when I get my studio desk and build that 3rd "Bedroom" into my studio!!
Dave – Various synths, Moog Sub 37, Elektron Model Cycles, Analog Rytm, Korg X5d, TC Electronic Finalizer, Dynaudio monitors, UAD interface. Ableton 11. My favourite synth is the MOOG. There's nothing quite like the feel of jamming on it and creating some happy accidents. I think software wise; the U-He Stuff is really awesome as well as the Arturia stuff. I'm also loving plugins that create a sense of fragility and age like the RC-20 Retro Color and Taip from Baby Audio.
What releases do you have on the horizon?
Kiz – Currently I have new music coming soon on Forensic Records, an EP which is kind of a funky tribally techno fusion.. and a single for Zero Tolerance recordings, which in true ZT style is a dark and moody tribal techno baseline driven percussive thing. I have a new tune on one of my favourite U.S. labels Journey Deep. I've just done a collaboration with my podcast partner Stuart Purkiss (Xango), thats just about come out on Nightcolours recordings.. I'm really pleased how all of those turned out.
I've got a few things all finished and ready to find homes for, and i have a few new projects underway, possibly a collaboration with Ben Watkins (Robots With No Soul) if and when we can sort ourselves out.
Ally – Not sure I'm allowed to tell you! Ask Dave! Haha
Dave – Same as Ally.. LOL.
Where can we hear you perform?
Kiz – After the chaos of the last 2 years I haven't looked at doing any gigs until next year.. I've done a couple of virtual video streams, the last being for The Burning Man project, which was amazing to part of. Hopefully I'll be back into the swing of things with actual real people soon enough..
I'm also involved in a new monthly mix series called Dark Noises in Dirty Rooms… Fingers crossed that takes off, and we can take it a bit further.
You can book me via the Origin Agency, Email: Dom Van bookings@originpresents.net
Ally – Neither…. Maybe we should try harder…. This is just a hobby for me, pretty sure Dave is the same!
Dave – We are loving making music. If we get gigs, happy days, but nothing on the horizon right now.
Tell us more about the podcast you made for Balance?
Kiz – Usually i would do a mix the preferred way on the decks and record it live.. But, for this mix I went down the Ableton route.
Obviously the stand out tracks have to be 'Back to Back' & 'Control Our Ideas' from our new EP on Balance Music… But, also Robots With No Soul 'Sedona Circle' on last night on earth is a really cool track, also the final track from my hour by Dem Natka … There's a few edits and remixes in TSE hour which are really really good too!
Ally/Dave – Cheated a bit on this one, usually would have recorded it live but with day to day life, and having a child, it's hard to find the time! We discussed it between us though and nailed it – hope you all like it!
My Recommendations
The top track in my DJ wallet currently is:
Kiz Pattison
Jonathon Kaspar – Invert Drift
If I could recommend only one of my tracks for you to listen to it would be:
Kiz – Probably a tune I made Called 'Contact' which came out on Beatfreak records in 2018
Ally – Dusk (Intro version) Reason being – we tried to make a proper soundscape. Long day at work, sunset (dusk) – Then it's party time!!! Then it's morning!!! Listen, see if you get that!?
If I could recommend only one track for you to listen to it would be:
Kiz – Tough one…. I'd say Evolution – The Phoenix… it does everything you could ever want in a progressive house track.
The last movie I watched that I really liked:
Kiz –
Rocky 4 was on the other night.. Can't go wrong with a Rocky film.
My favourite TV show:
Kiz – What ever my kids are watching… I don't get a lot of say what we watch.