We are going to Switzerland (by way of Argentina) for our next podcast to welcome techno artist Barem into the Balance Selections family. Best known for his releases on Richie Hawtin's M_nus label, the producer has really made a name for himself with his warm, stripped back techno and house productions, a style which he feels encapsulates a feeling more so than an actual genre: "Minimal is not really a sound… it's just a way of making music. It represents good taste, stylish sounds, the underground, after hours… Whatever native roots you have, whatever music you like or liked in the past, it all fits in there and it's not dying in my opinion. It's just arrived at the point where we've rediscovered how free and amazing the concept and the reasons behind it are.''
But as with all good artists, career growth and change is essential to the soul, and last year the producer announced his departure from the M_nus crew to pursue new projects. And he did just that with  the announcement of FUN Recordings, a new label co-founded by Barem which is already 2 releases deep with tracks from Barem, and fellow Argentinean producer and label co-founder, Alex Cabrera.
Having played at some of the biggest global events cites including Detroit Music Festival, Timewarp, Miami, Ibiza and ADE, there really is no doubt that Barem is considered a major player in the global scene – and the Argentinean has delivered a suitably quality mix which should keep listeners coming back for more.

Balance Selections Q+A
Name:
Mauricio Barembuem
Location:
Argentina
Alias/Producer name:
Barem
Labels affiliated with:
FUN Records / M-NUS
My last 3 releases:
What music did you listen too as a child?
As a kid I listened to a lot of classical music. My sister was a pianist and my room was directly on top of the piano room. So it was in my head all day. I didn't particularly enjoy it though. It was 8 to 9 hours a day, so imagine that at a very young age. I do think it helped me a lot with my ear, because I can always say when something is off tune for example or a note is wrong in the scale. I guess it probably comes from hearing mistakes when she was practicing.
When was the first time that you realized that you liked electronic music?
It was around the middle of my high school. Started going to clubs with schoolmates and there was a lot of mashups some of it with commercial house music. Jamiroquai remixes for example and things like that. I've always liked that a lot more than trance, which I always hated for not being groovy.
When was the first time you saw a DJ in a club?
Well, depending of what dj means to you. A guy playing mashups at a cheesy club doesn't count for me. The first proper djs I heard and paid attention to, where mostly guys playing at the beach. Around 99 and 2000 some beach parties during the day were going on in Argentina. It's a bit blurry and I don't remember names or places, but I remember feeling a bit disappointed about djs not playing their own music and just playing one record after the other. It kind of makes sense if you think that most of those tracks were just hits. It took me a few more years to understand the magic behind the selection, the search and the differences in techniques and styles that I got to see with people playing unknown underground music in the years to come.
Which producers/artists/acts inspire you?
I always have a very difficult time explaining who or what inspires me. I really don't know. There's a lot of music that I like, that I'm not sure if inspires me. I like a lot of jazz, or old rock bands like Pink Floyd for example, but I don't see much of that in my own productions. Radiohead is my fav modern mainstream band and I also don't see much of it in my music. I think a lot of tracks that I really don't know can inspire me. Let's say if I go to a club and Zip is playing, he always plays a lot of amazing music that I never heard of, and sometimes I go home with a certain tune in my head that inspires me to produce in a certain direction, but I never find out what was it. I like not knowing sometimes, because when you listen to a lot of stuff by someone it is possible that you get too influenced.
What was the last album that you downloaded/bought?
Goodnight Circus – Sweet Lime Scribble. A guitar duo randomly performed at a restaurant I was having dinner at. I really enjoyed what they did. It sounded a bit like gypsy jazz music somehow similar to Django Reinhardt. I bought a CD from them which happened to be the last album of their full band of 5 members plus guests. I loved it and still do!
What is your current production and DJ set up like?
DJ: 2 turntables with traktor scratch, 1 CDJ for tools and acapellas, Redsound Soundbyte Pro, Boss Delay, and NI X1. Studio: I have an Allen & Heath firewire mixer that I use as soundcard so I connect a bunch of different synths and drum machines to it before I record the music into different channels of Ableton Live.
What releases do you have on the horizon?
I just finished FUN Records 003, which is my label, and my first solo EP in it. 001 was a collaboration between my label partner Alexis Cabrera and I, and 02 was his solo EP. Other than that I just released a remix on Hot Creations. That's it for now. I'm focusing on updating my studio and experimenting more in the next months, to see what comes out and where would be good to release it. I'm really in no rush at the moment. I also want to take more time to find new artists for FUN.
Where can we hear you perform?
I'm a bit all over the place constantly. I'm mostly in Europe but do regular tours to South and North America, plus some less regular destinations farther away.
My calendar is always updated here: http://bandsintown.com/barem
and my podcasts and teasers of upcoming releases at: soundcloud.com/barem
Tell us more about the podcast you made for Balance?
I made it with my regular DJ set up but no FX. My fav track in it is Ambivalent's pop mix of DJ Dozia's Pop Culture classic track on Ovum. I always loved the original and I think it's always very hard to remix a classic. Kevin did an outstanding job with both his versions, but I like this one the most.
My Recommendations
The top track in my DJ wallet currently is:
The A1 of my own EP on FUN.
If I could recommend only one of my tracks for you to listen to it would be:

If I could recommend only one track for you to listen to it would be:

My favourite Balance compilation is: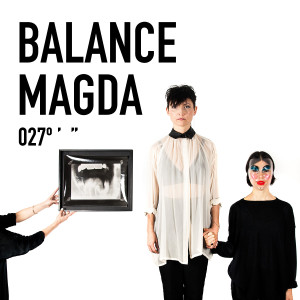 The last movie I watched that I really liked:
Ex Machina.
My favourite TV show:
Louie
If I could choose anyone to compile a Balance comp it would be:
Fumiya Tanaka.


Tracklisting
1. Topper – Pitch Me Low
2. David Delgado, Maik Yells – Kloset
3. Chris Wood & Meat – 16bit
4. Daniele Papini & Agazzi – Swing Dancer
5. DJ Dozia – Pop Culture (Ambivalent Remix)
6. Cem & Rg – Don't Loose It
7. Paul C, Paolo Martini, Anek – Please Don't Stop
8. Vinyl Speed Adjust – Breakpoint
9. Natch & Dothen – Supaman
10. Vadim Svoboda – Supercharged