A child of the London acid-house explosion, British-born DJ and producer Dave Angel has been responsible for an astonishing amount of music over the years. Dave's journey, since his first foray in production with his 'Nightmare Remix' of Eurythmics' 'Sweet Dreams', has been an enviable one. The son of a jazz musician, Angel's roots are in bebop and modern jazz as much as in the Detroit-styled techno he has famously helped to pioneer.
His back catalogue is littered with singles, EPs and remixes on some of music's most esteemed record labels that include Polydor/Love, OuterRythm, Fnac, React Records, Island, R+S and Outrage imprints, and now he finds himself launching a new chapter in his career, releasing tracks on Bedrock and Crosstown Rebels.Responsible for the formation of one of the scene's most important imprints, Rotation Records, not only served as a platform for Dave's own exquisite work but was paramount to the beginnings of many careers: Adam Beyer, Christian Smith, Deetron, Vince Watson, Laidback Luke, The Advent, Jamie Anderson, Bryan Zentz, Steve Rachmad and Misstress Barbara amongst many, all cut their earliest grooves on the label and each helped to define Rotation as both a purveyor for new sounds and new talent.
Now, his sights are set on the future, busily crafting a slew of cuts that are set to take this year by storm. And in a very special treat, Dave Angel has mixed the very first Balance Selections podcast for 2015.
Words by Kish Lal
Balance Selections Q+A with Dave Angel
Name:
Dave Angel

Location:
South West, UK
Alias/Producer name:
Dave Angel
Soundcloud:
soundcloud.com/daveangel
Facebook:
www.facebook.com/daveangelmusic
Labels affiliated with:
Island Records, R&S, Rotation, Bedrock, Crosstown Rebels

My last 3 releases:

What music did you listen to as a child?
Well my father was a Jazz musician and a session player, so I was exposed to a huge amount of music growing up as a child. He used to play nearly every instrument – the Horn, Trumpet, Sax and Bass – I started playing drums from 8 years old and I always used to keep time for my dad when he was practicing before a gig or a session. Every day I was listening to music, mostly Jazz, so people like Miles Davis, Charlie Parker, Quincy Jones and Herbie Hancock – these were all part of my upbringing.
When was the first time that you realized that you liked electronic music?
I think it was probably through a band called the Weather Report back in the day as I was growing up, then people like Herbie Hancock and Quincy Jones – they were all using synthesized sounds – it was like hearing something from outer space, it was so different to anything I'd heard before, I just had to get into it.
When was the first time you saw a DJ in a club?
I used to go to a club called the Lyceum in London during the early eighties with my brother, when I first started going out clubbing – there was a guy called DJ Steve Walsh, a big ginger bloke who drove a Rolls Royce. He was the man, proper legend – back when the DJs used to get on the mic and really hype up the crowd – he had such a powerful voice.  It was all the early eighties electronic music, with a slight disco feel – cuts like "Mr Groove" by One Way were club bangers.
Which producers/artists/acts inspire you?
Quincy Jones, Miles Davis, Roy Ayres still inspire me to this day – Pharrel Williams is a great modern musician who I get inspiration from.
What was the last album that you downloaded/bought?
I get new music all the time, but mostly individual tracks for DJing – but if I was to say a whole album I last bought on CD, one that stood out – it would be "Gemini" by Sven van Hess.
What is your current production and DJ set up like?
For DJing it's pretty standard – 2 x Pioneer CDJ 2000's + Pioneer DJM 900 or thereabouts – I've never done an Ableton set professionally, it just wouldn't be quite the same.
In the studio I'm working in both Logic 9 and Ableton Live 9, I flirt between the two – but mostly write tracks in Ableton for creativity and then do the mix and final tweaks in Logic, it just has that polished sound I like, you know.  I don't use much of my hardware any more and I have a lot of it just sitting there! Although currently I'm using a mixture of Native Instruments Machine, the new Roland TR-8 and TB-3 and my UAD Satellite – it's the shit!  Plug-in wise my favourite thing is Omnisphere – because it's so loaded with sounds and the editing experience is second to none. I'm also just testing out the Loopmasters "Big Kick" synth right now, as I'm working on a Kick Drum preset bank for them – that should be out in a few months.
What releases do you have on the horizon?
"Stallion" // Rotation Records – released 25th Dec 2014
"Revelation" // Crosstown Rebels – 19th Jan 2015 (Vinyl) / 2nd Feb 2015 (Digital)
Christian Smith – "Motor" (Dave Angel Remix) // Tronic Music – 23rd March 2015
"Progress / Stand Strong" // Bedrock Records – 6th April 2015
"Incoming EP Vol. 1" // Halocyan Records – 18th May 2015
"Back Catalogue" // Universal / Island Records – TBC 2015 (Digital Releases)
I'll be working on a collaboration with Darren Emerson in the coming months and right now I'm sat in my studio sampling and tweaking Kick Drums for a Loopmasters sound bank, that should be out some time in the next couple of months too.
Where can we hear you perform?
Next gig is in London on March 28th with Darren Emerson, but check my Facebook for updates or Soundcloud.com/daveangel for all previews of my music and mixes.
Tell us more about the podcast you made for Balance?
I did this mix in Ableton as it's better for the studio quality mixing and creativity – I've layered a couple of the tracks together as one – I'm really happy with this mix and it's fresh for 2015 too as it features a brand new untitled track, straight out of the studio to start the mix off! Plus two more that are out next week on Crosstown Rebels.
My Recommendations
The top track in my DJ wallet currently is:

If I could recommend only one of my tracks for you to listen to it would be:
My latest track "Revelation" on Crosstown Rebels.
If I could recommend only one track for you to listen to it would be:
I think it really depends on the person, because my grandmother is different to someone down the road. However, my personal preference "A Kind Of Blue" by Miles Davis.


My favourite Balance compilation is: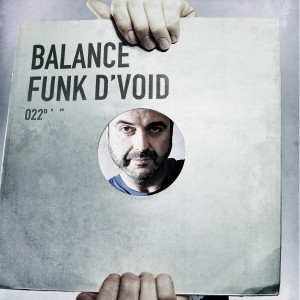 The last movie I watched that I really liked:
I can't remember exactly right now one of the more recent ones, but definitely Django Unchained is a big favourite in recent times – mostly for the dialogue, all of Quentin's films are special.
My favourite TV show:
Soccer Saturday on Sky Sports or Match Of The Day! I'm a big Arsenal fan in case you didn't know.
If I could choose anyone to compile a Balance comp it would be:
Laurent Garnier or Stacey Pullen.

Tracklisting
01. Dave Angel – ID [Rotation Records] 02. Dale Howard – Razor (Original Mix) [Suara] 03. Steve Ward & Anri – Black Kiss [Chameleon Recordings] 04. Dave Angel – Stallion (Original Mix) [Rotation Records] 05. Paride Saraceni – Once Again (Original Mix) [Tronic Music] 06. Technasia – Bastille Days (Original Mix) [Ovum Recordings] 07. KAAP – Kraut (Original Mix) [Chameleon Recordings] 08. Dave Angel – Revelation (Original Mix) [Crosstown Rebels] 09. Alex Niggemann – Tarkus (Original Mix) [Last Night On Earth] 10. Pleasure State – Electricity (Carl Craig C2 Blowed Out Remix) [Hot Creations] 11. Dave Angel – Guru (Original Mix) [Crosstown Rebels] 12. Vigure – Legba Pa (Original Mix) [Deeperfect Records]