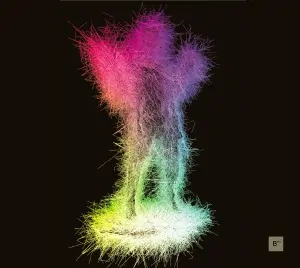 The latest longplayer from Icelandic band GusGus is titled 'Mexico' and is the highly anticipated follow up to the 2011 best selling 'Arabian Nights".
The first single from the album is titled 'Crossfade' and features their unique brand of synth pop that has endeared the band to audiences around the world. 'Crossfade' has received a lot of support in no part due to its very credible remix package which features 4 mixes including the huge Maceo Plex remix, and Kompakt head honcho Michael Mayer's techno inspired rendition.
With an impressive 9 albums under their belt GusGus have been around for two decades and is no stranger to the Kompakt label and the electronic music scene. Whilst you can easily imagine so many of the tracks going down a treat in a club environment it never really strays too far from their polished pop sensibilities.
Tracklisting
Obnoxiously Sexual
Another Life
Sustain
Crossfade
Airwaves
God Application
This is Not the First Time
Mexico
This is What you Get When
You Mess with Love