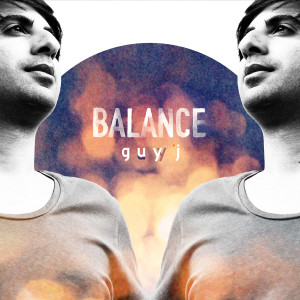 It's official: Guy J will be mixing the next instalment of Balance Presents.
Guy J is well known among the underground dance community for his melancholic and emotion-tinged productions -think Hazui (co-produced with Sahar Z.), Geko, Fixation and the 2009 underground hit, Lamur- which has found a home on a diverse list of labels that includes Bedrock, Azuli and Tiga's Turbo Recordings.
Being such a regular fixture on the international circuit, it's incredible to think that Guy has never been commissioned for an official mix compilation before (2011's 1000 Words excluded as that was an artist album), and Balance can't be more proud of securing the Israeli maestro for his debut outing. Brought up on a diet of classic compilations like Northern Exposure, and listening to John Digweed's Transitions radio show, you know that Guy has the right pedigree to deliver a classic mix for the Balance archives. "I think this is how I learnt about building up a mix"  he says. "John can do an intro, build-up, give you a taste of peak time and then finish it, and you can listen again and again and enjoy the mix each time. It's like a good movie."
On this incredible Balance mix, he has taken the essences of some of his best-loved tracks by other producers and filtered them through the prism of his own stunning sound, re-editing and reconstructing them to create a truly original listening experience.
"The idea of my mix for Balance is not to give just a regular mix of 80 minutes" Guy explains, "but to create, write and produce it." This meant sourcing original tracks from friends and colleagues to work his magic on, as well as editing tracks less close to home and seeking permission to use them in his own special way. "I wanted to make it more special; to give the people who listen to it something that will be worth the time and creativity. Remaking tracks and remixing all thirteen of them to give a story is a hard mission – but I used every second I had to produce these tracks and to listen to what I had made."
Tracklisting:
1. DJ Yellow & Flowers and Sea Creatures – No One Get Left Behind (Guy J Remix)
2. Roger Martinez & Secret Cinema – Menthol Raga (Guy J remix)
3. Henry Saiz featuring Fab Morvan – Santa Fe (Guy J Remix)
4. APM 001 – Migrants (Radio Slave Accapella) (Guy J Edit)
5. Juan Deminicis – Once upon a time (Guy J remix)
6. Navar – Phases Of Grief (Guy J remix)
7. Pavel Petrov – Fever (Pezzner mix)/DJ T Ft. Cari Golden – City Life (Accapella) (Guy J Edit)
8. Lanoiraude – Waitin' (Charles Webster mix) (Guy J Edit)
9. Dactilar – Day one (Guy J remix)
10. Echomen – Perpetual (Guy J remix)
11. Guy Mantzur – I'm your country (Guy J remix)
12. WOW – Killa (Guy J Remix)
13. Robert Babicz – Duba (Guy J Remix)