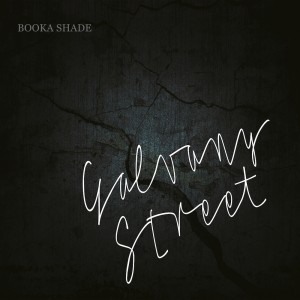 Booka Shade have just released their sixth studio album Galvany Street, incorporating elements of their synth-pop roots from the early 90's, collaborating extensively with former Archive singer Craig Walker; with various tracks mixed by Mark Plati (David Bowie, The Cure, Prince).
The album touches on various genres and takes the listener on a musical journey, from their distinct house beat to ambient downtempo, electro synth-pop and 90's Manchester. The duo of Walter Merziger and Arno Kammermeier originally formed Planet Claire; a German synth-pop duo prior to Booka Shade, and it's evident they have drawn upon components of their musical beginnings within various tracks of the new album.
Since their debut album Memento in 2004, the duo have been internationally renowned for their crisp clean house and electronic music, with hits like "Body Language", "In White Rooms" and "Regenerate". Galvany Street integrates some of these familiar Booka Shade sounds, yet the two further show their versatility and depth as artists, retouching on their musical origins, yet with a new distinct flavour.
The album commences with drawn-out deep synths and prominent vocals with "Digging a Hole", in which the track has an ominous undertone. "Numb the Pain", "Babylon" ft. Urdur (GusGus) and "Loneliest Boy" are light and upbeat and epitomise a return to their electro synth-pop roots, and draw a strong comparison to Cut Copy.
"Magnolia" starts out with an edgy synth organ and is ambient, colourful and dreamy. "Broken Skin" with Daniel Spencer delivers a serving of downtempo ambient electronica, with a hint of pleasant melancholy and has elements alike Enigma and Deep Forest. The track starts out profound and mysterious and it hints New Age for the warmth it unleashes, yet morphs as the vocals and synthesizers build to a clean and distinct drop.
"Peak" with Australian Yates is enchanting and deep with echoing vocals to match, and builds in tempo as the track progresses. "Eyes Open" and "All Falls Down" have a fusion of synths and draw upon influences of 80's synth-pop and Manchester 90's.
The final track of the album "All Of This And Nothing" has a foreboding undertone, shouts complexity and is dreamy with drawn-out vocals.
Galvany Street marks a shift in direction for Booka Shade and their artistry. Fusing their synth-pop roots with various influential sounds, the album sets a new tone for listeners and takes them on a journey to a new musical landscape.

Words by Edward Richards