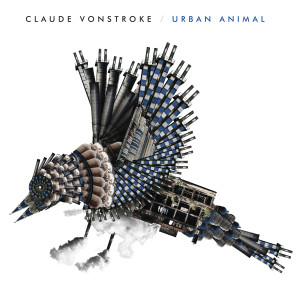 Claude von Stroke will be releasing his third album 'Urban Animals' on his own Dirtybird label this coming September.
Von Stroke will be going back to his roots for his latest by looking towards the San Franciso warehouse party scene for inspiration. The title 'Urban Animals' refers to the inner-city and late night party goers who have frequented the countless warehouse parties over the years. In fact, the whole album looks set to be an homage towards the late night warehouse scene in general – fitting in with this industrial motif is the artwork which consists of photos taken of derelict city architecture from Detroit and the Midwest which has been re-constructed into the Dirtybird logo. Von Stroke has also sampled sounds from these nights to create the nine tracks that make up 'Urban Animals'.
The new album will be the 100th release on Dirtybird Records and to celebrate this achievement Von Stroke will be doing an extensive tour of America that starts in October. The first single from the album is 'The Clapping Track' which has already been doing damage at the Dirtybird Ibiza residency and the summer festival circuit.
Tracklisting
1. Urban Animal
2. The Clapping Track
3. Can't Wait
4. The Bridge
5. Dood
6. Lay It Down
7. Oakland Rope
8. Sugar & Cinamon
9. Plasma Jelly
10. Its Never To Late to Be Happy