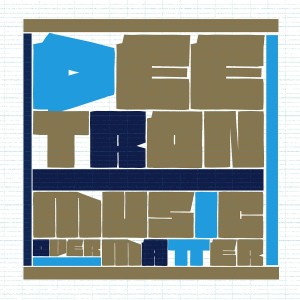 Deetron will release his second album Music Over Matter this coming October on Music Man Records.
This new album from Deetron will see him expand on his soulful techno and house (listen to his Balance compilation if you need further proof) with guest vocalists that are littered throughout. Some of the guests featured on here will be Ripperton, Cooly G, 'cosmic surfer' Seth Troxler, Delvis, Ben Westbeech and Fritz Kalkbrenner. The huge 2012 single 'Crave' featuring disco sweethearts Hercules & Love Affair will also be included alongside Deetron's 2011 underground anthem 'Starblazer'.
The Swiss has had an impressive European summer to date with bookings all over Europe and UK – upcoming gigs include the closing ANTS party at Ushuaia, the Paradise closing party at DC10 and the closing night of Circus at Booom.
The first single from the album will be the Ben Westbeech collaboration 'Rhythm'.
Tracklisting
1. Thinking feat. Ripperton & Cooly G
2. Crave feat. Hercules & Love Affair
3. Love Song feat. Seth Troxler
4. Sing (Album Version)
5. Insatiable feat. Delvis
6. Rhythm feat. Ben Westbeech
7. Come Away Further
8. Bright City Lights feat. Fritz Kalkbrenner
9. Count On Me
10. Strange Things feat. Simbad & Justin Chapman
11. Rescue feat. George Maple
12. Can't Love You More
Bonus track: Deetron – Starblazer